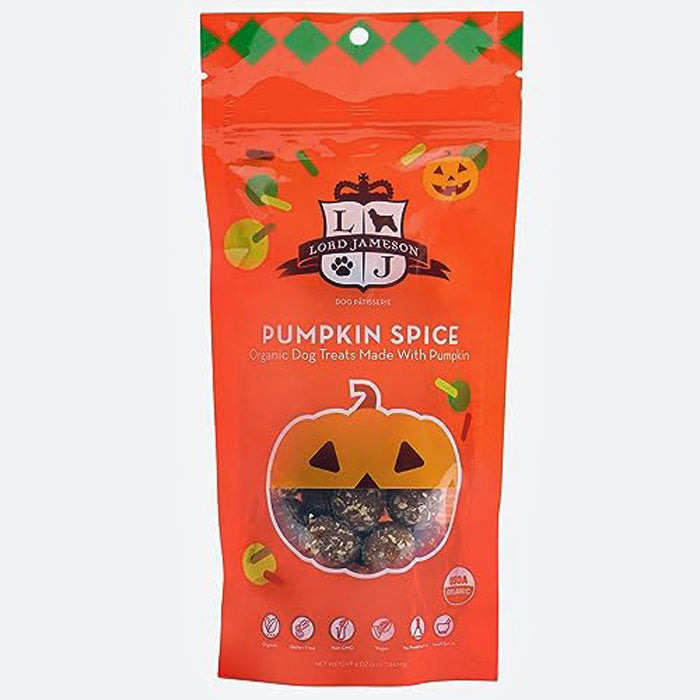 Perfect for the Fall!  Pumpkin Spice Dog Treats from Lord Jamison are designed to be a dog's version of a pumpkin spice latte, a perfectly healthy and delicious treat for all dogs.  Pumpkin Spice Treats are custom made with organic whole food ingredients including organic pumpkin, cinnamon, and coconut cream.
Vegan - loaded with vitamins, nutrients and plant-based proteins.
Human Grade Ingredients.
Nutritious treat with no added preservatives, colors or flavors.
Made in small batches.
Non-GMO.
100% Organic.
6 ounce re-sealable bag.
They smell heavenly! 
Ingredients:  Organic Oats, Organic Brown Rice Syrup, Organic Date, Organic Peanut butter, Organic Coconut, Organic Pumpkin, Organic Coconut Cream, Organic Cinnamon, Organic Ginger.