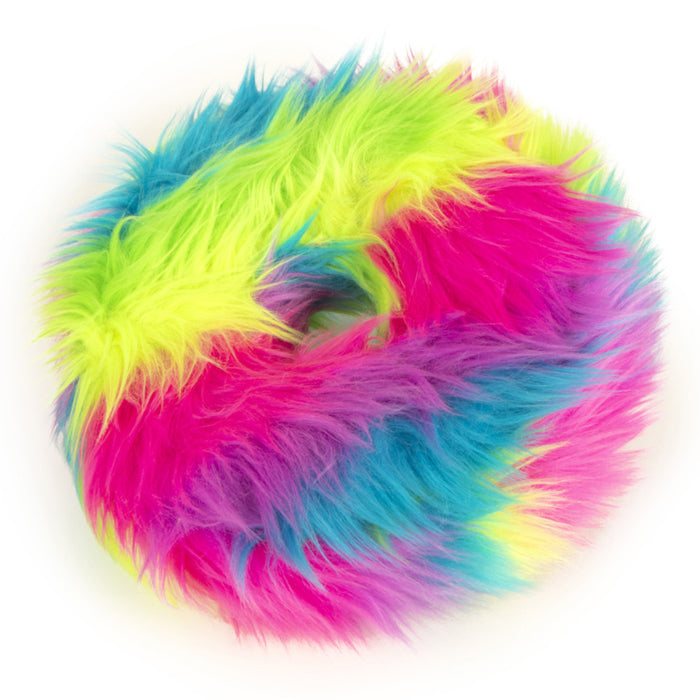 Furry, squeaky, and colorful!  What more could your dog want in his or her favorite toy?!?!  Durably made for long lasting fun.
Super tough to stand-up to rough playtime.
Constructed with Chewguard Technology* for toughness.
Double stitched seams that last longer.
Guaranteed! (see below)
Squeaker inside for squeaky fun!
Available in 3 Sizes:
Small - $6.95
Medium - $7.95
Large - $11.95
The perfect toy for tossing, rolling, or cuddling!
*Chewguard Technology - is a manufacturing process that adds a super tough durable liner to the toy making it strong enough to stand up to even the toughest play.  

If you're not completely satisfied, contact the manufacturer for a one-time replacement within 30 days of purchase.  One per household in the US and Canada.