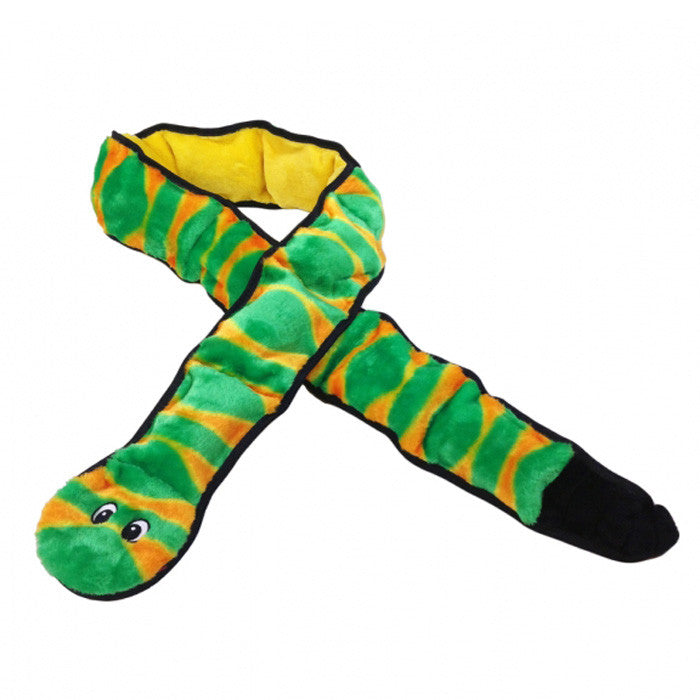 The Invincibles Snake design features double layered seams with Dura Tuff material, these Extreme Seam Invincibles are super tough!  Our #1 selling toy for 11 years!!  Dogs just LOVE this durable, squeaky toy!!!  The Invincibles squeakers are called Invincible because they continue to squeak even after being punctured. Why buy squeaker toys that are squeak-less within a matter of minutes? If your dog loves to squeak, give 'em long-lasting fun with an Invincibles toy!
The squeaker keeps squeaking, even when punctured!
The squeakers fill with air when a hole is made & will continue to squeak.
Double layered material with reinforced seams.
Lined with Dura-Tuff material.
No stuffing to pull out, just squeakers to entertain your dog!
Available in 3 sizes:
3 Squeakers - 28" Long - $12.95
6 Squeakers - 43" Long - $19.95
12 Squeakers - 50" Long - $24.95

3 Color Choices:
Blue
Orange
Green  (12 squeaker only)
Our canine customers just love this toy's durability and squeaky fun!