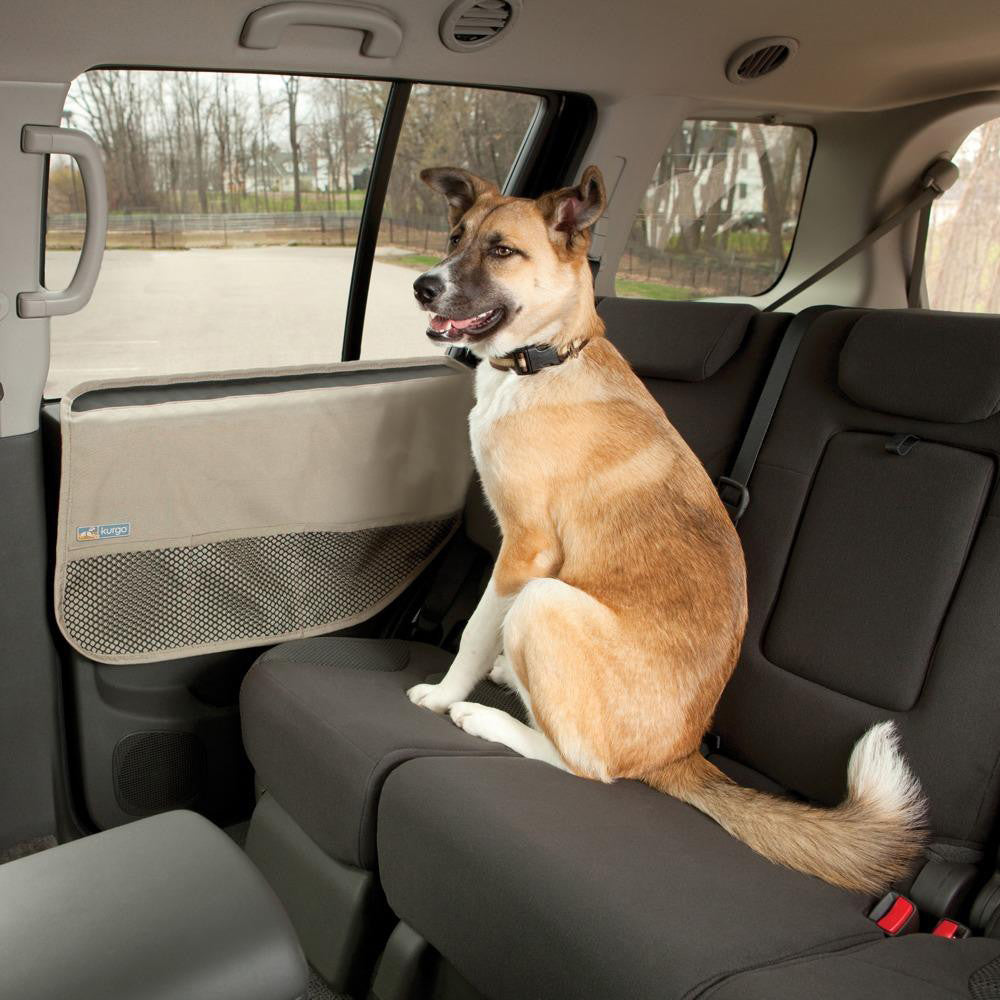 Do you have problems with dirty, furry paws doing some serious damage to your vehicle's interior, especially your car doors?  Now you never have to worry about your slobbering, window climbing travel companions again.  These easy to install, waterproof car door covers provide universal coverage and are adjustable to fit small and large vehicles.
Attach with simple tabs that slide between your window and door panel.
Storage pockets for all those car trip must-haves.
Waterproof and stain resistant.
Machine washable, hang dry.
Universal fit.
Adjustable from 23" to 28" wide and 18" tall.
2 guards per box.
Available in 3 Colors:
- Beige
- Grey
- Black - out of stock
NOTE: Should be weighted to stop flapping in the wind and not recommended for BMWs or vehicles with Auto Arrest windows or Film Tinted Windows.
Now your dog can get a better view and you can drive easy knowing your doors are protected.
These are a nice compliment to the Kurgo Wander Hammock or Back Seat Barrier to keep your car clean and tidy!