CoolAid
Cooling Bandanas & Wraps - SALE!
CoolAid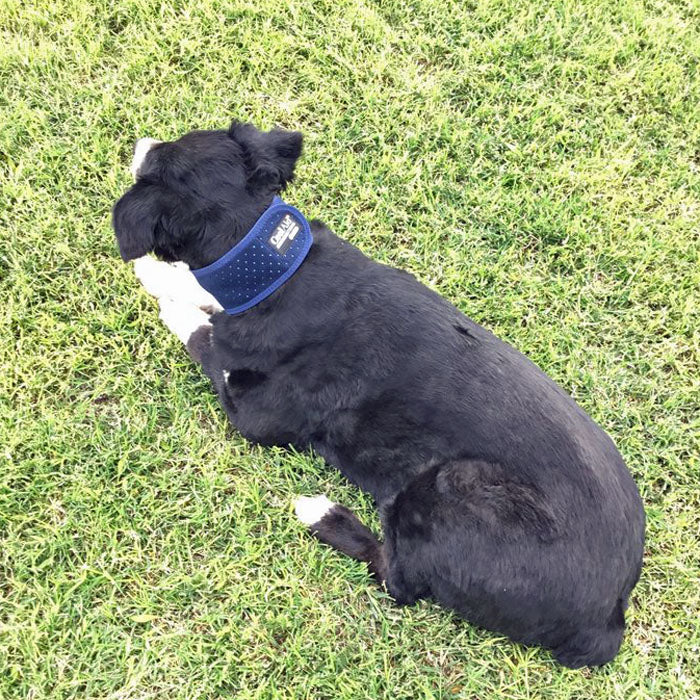 Closeout Sale
Our furry four legged friends are always on the go! It is so important to have some type of cooling product and water when competing in agility, hiking, training, working or just playing with our canine athletes!  This is why Coolaid created stylish Canine Cooling Bandanas and Icing Wraps.

* Chemical Free Technology that dissipates heat.
* Wick sweat away from the body.
* 30% lower surface temperatures.
* Regulates Evaporation - consistent cooling effect.
* Has a variety of uses.
* Products can be placed in the freezer for ultimate cooling or can also be used with any temperature of water to start the cooling process.
* Simply wet it, wring it and shake it to start the cooling process
*Machine Washable
Bandana - in 3 Sizes, Navy or Pink:
Small - 12" x 12" - $18.95 SALE = $12.99
Medium - 18" x 18" - $22.95  SALE = $16.99
Large - 24" x 24" - $26.95  Sold Out

Icing Wrap - in 2 sizes, Navy or Pink
Small - 2" wide x 14" long - $19.95 SALE =$12.99
Medium - 2.5" wide x 16" long - $21.95  Sold Out
Coolaid Wraps are extremely beneficial in areas that are sore or have swelling and for post-operative procedures.  Make sure that the application of the Wrap is comfortable for the athlete.  Also cools your dog's legs.
Technology - Coolaid has teamed with Coolcore to bring you the number one cooling products available for your pets.  Coolcore's cooling material innovation has undergone years of lab and field testing and is the first US Company to receive the "Innovative Technology" award from the world-renowned Hohenstein Institute, and the ONLY company globally to receive it for "Cooling Power".  The Hohenstein institute is recognized globally, since 1946, for its market leading testing systems serving the textile industry.   Coolcore was awarded the 2015 Best Innovation – Sports and Outdoor Apparel" for its patented line of cooling fabrics, from the ITMA Future Materials Awards.