Up & About Dog Lifter
Kurgo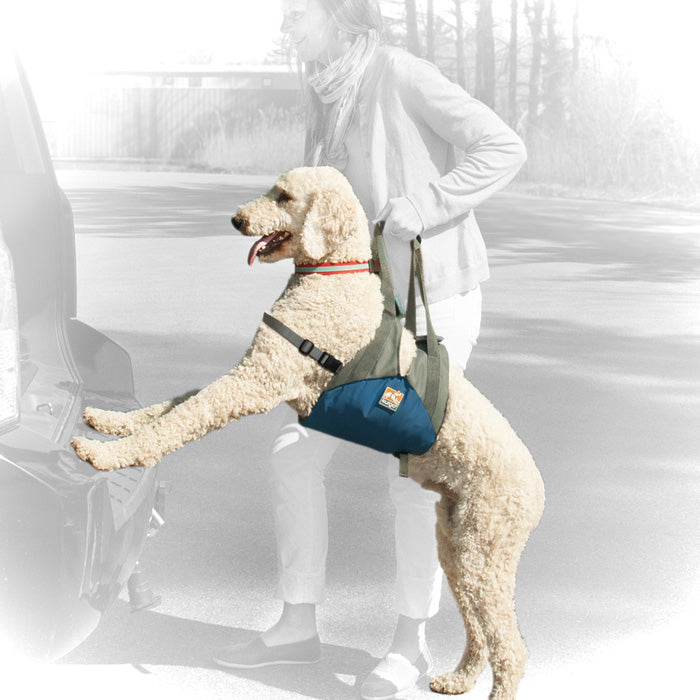 Provide extra support for a pet that is having trouble with daily activities like going up the stairs or getting into the car. This padded lifter offers your pup full range of motion while supporting the necessary chest and rear points. The strategically placed handle makes it easy to grab and lift.
Great for older dogs that need assistance

Soft, padded body are
Collar connector included for added control
Fully adjustable - straps on the top and underneath
Ergonomic design to reduce contact with pain points
Comfy handle grip
Great alternative to pet vehicle ramps
 Helps your dog with mobility and aids in keeping you safe.