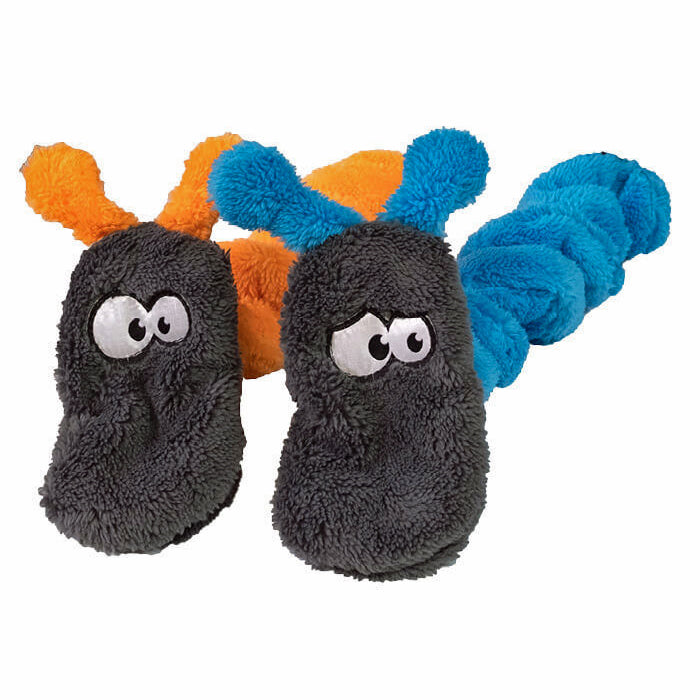 The Duraplush Coil Caterpillar is a fun fella.  He loves to be tossed, tugged and stretched.  Duraplush toys are durable & accommodate all size dogs. Plus, like all Cycle Dog toys, they are Eco-friendly.
Stretches to twice its size.
Measures 14" long x 2" wide. 
Duraplush outer material - 2 ply bonded laminate that is soft, yet super strong.
Double stitched turned seams.
EcoFill Recycled Filling in the head- made from Post-Consumer recycled plastic bottles.
Recycled Bicycle inner-tube inside body provides the stretch.
No squeakers so dogs won't try to remove it.
Available in 3 Colors
:
Orange, Blue, -or- Green
Playing with a stretchy insect has never been so fun or so soft!
Made in the USA
Cycle Dog's goal is to create the world's best dog products with a focus on the environment and to raise awareness about the vast amount of items thrown into landfills every year. Their products are hand sewn and proudly made and tested in Portland, Oregon, since 2009.