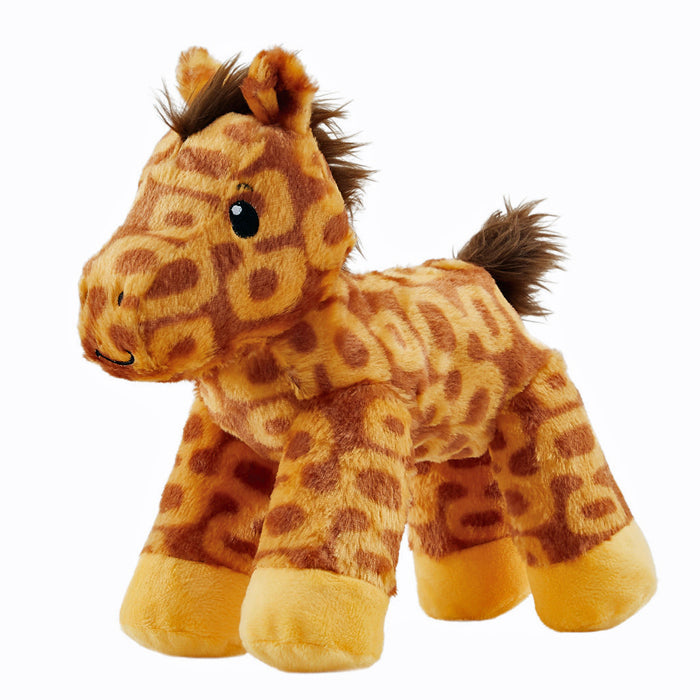 An adorable interactive dog toy that activates your dog's natural instincts and gets them excited to play with 5 different sounds!
Hoof Squeakers - each hoof contains squeakers that emit different interesting noises,
Crinkle Body - body is stuffed with crinkle material dogs can't resist.
Durable - features K9 Tuff Guard technology with an interior layer of super durable materials that creates a powerful protective shield.
The reinforced seams on this horse make it one tough toy!
Soft - super soft outer plush material.
Measures 10.25" long x 4.3" tall.
Click on the video to see how fun Groovy Hoovies are:
Safety- No toy is indestructible. Do not leave toys with unsupervised pets. Remove and replace toy if damaged.
Your dog is going to love all the noise making fun with his or her Groovy Hoovie!