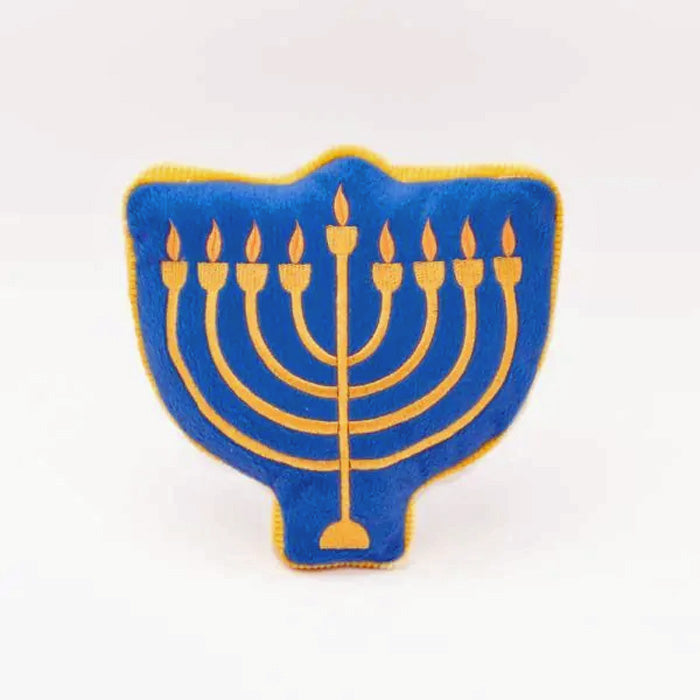 Celebrate the Festival of Lights with your four-legged friends and family with the Hanukkah Squeakie Pattiez Menorah! The adorable blue and golden yellow plush Menorah features a durable embroidered design. 
Constructed with soft, plush fabric.
Shaped to suit small and large pup mouths alike,
Measures 7.5" high x 7.5" wide x 2.5" deep.
2 round squeakers inside.
Fun for your dog for celebrating the Festival of Lights.  Perfect for any size dog.