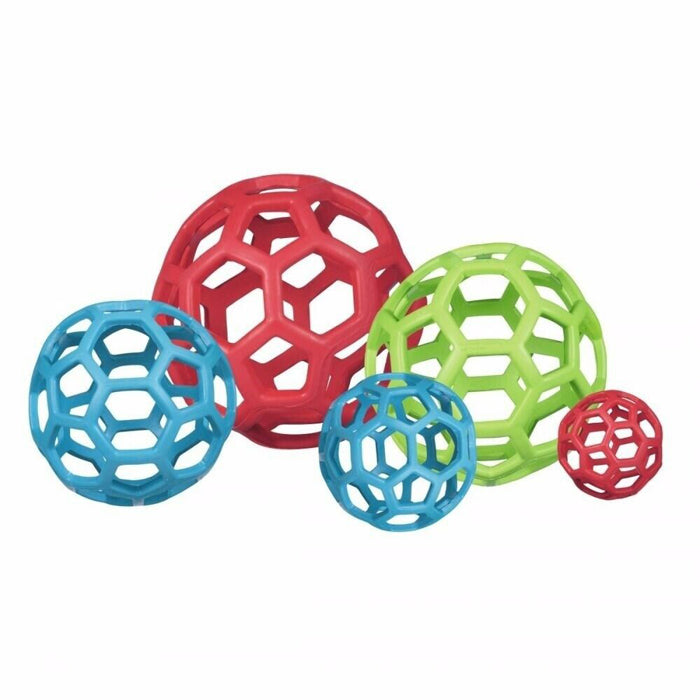 A dog toy classic!  The Hol-ee Roller is a fun, versatile dog toy with the durability you and your dog will appreciate.  The dense but soft texture rubber gives it strength & bounce.  The unique open design allows you to stash smaller toys, treats, etc. inside providing hours of entertainment. 
A fantastic treat ball, training aid, and great for fetch, toss, tug, chewing, & teething.

Constructed with non-toxic, durable, natural rubber that is super-stretchy.

Gentle on dog's teeth.

A do-it-all multipurpose dog toy!
It's ships in random fun assorted colors.
Available in 5 Sizes
:
Mini
:  measures 1.75" in diameter - $4.95
Small
:  measures 3" in diameter - $5.95
Medium
:  measures 4.5" in diameter - $7.95
Large
:  measures 5.5" in diameter - $8.95
Jumbo
:  measures 7.5" in diameter - $14.95
Loads of everyday fun for your dog!