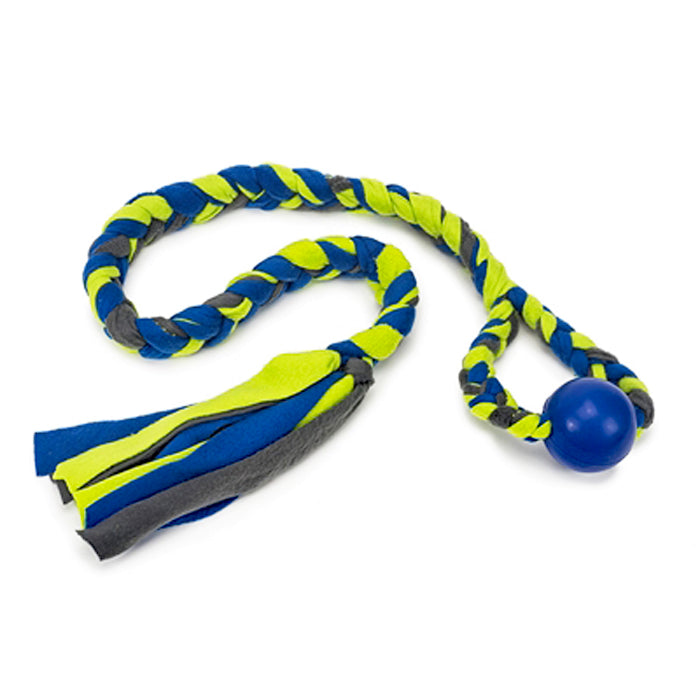 The Infini-Tug Dog Toy provides you and your dog with a fun playtime experience.   Great for tugging and tossing!
Constructed with durable braided fleece.
Tug measures approximately 45 inches in length.
A rubber ball at the base for added tug grip.
Washing machine safe and quick to line dry.
Training tips written by certified staff trainers are also included.
Our customers rate this soft yet strong tug an All Paws Up!!