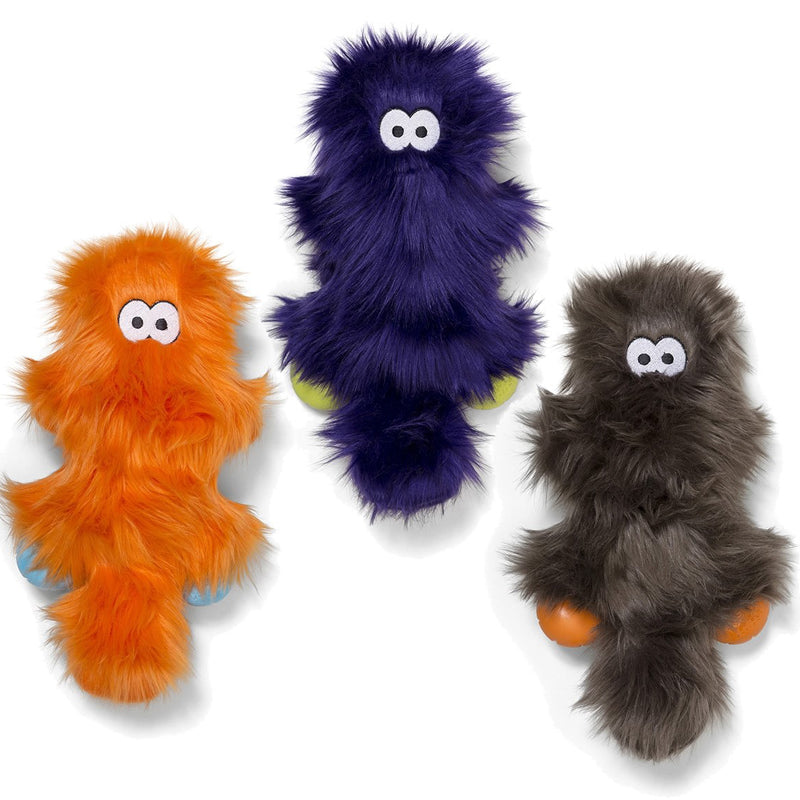 A great toy for small medium to large dogs who love some serious play!   Sanders, with his fluffy body, makes him great for shaking and tugging but just as wonderful for snuggling.
 Constructed with tough plush HardyTex™.  A furry plush fabric that is reinforced with a mesh backing for enhanced durability.
Zogoflex® material as a designated "chew zone" for dogs who love to gnaw, chomp and chew.
Stuffed with IntelliLoft eco-fiber, made completely from recycled plastic.
Machine Washable.
A furry plush toy that lasts and is backed by the Love It Guarantee™.
Measures 3.75" wide x 9" high.
Available in 3 Fun Colors:
Orange, Pewter, & Purple
Made in the USA
West Paw guarantees every product they manufacture.  If you are unhappy with the performance of a West Paw product, we'll replace or refund your purchase.  It really is that simple, easy, and hassle-free.
Rowdies™, West Paw's new collection of durable plush toys for dogs.  Each toy was designed for specific sized dogs in mind.  No matter if you have a toy Terrier or a massive Mastiff, West Paw has created a collection of durable plush dog toys sturdy enough to hold up to rough play.  See our other product listings for Fergus, Jefferson, Lincoln, Rosebud & Custer.