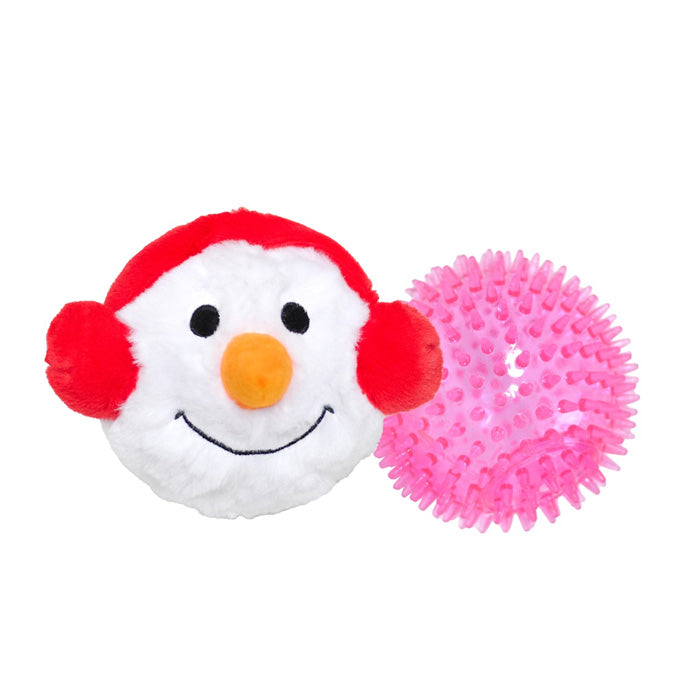 A fun ball like no other.  A fun squeaky, Pricklet Ball covered in soft, two layer fabric in the character of your choice.  Your pup can rip off the outer fabric to find a secret toy on the inside. Guess what, your pup will love the hidden bonus toy on the inside.
Ball measures 4" in diameter.
Wrapped in two layers of fabric with soft plush on the exterior.
Pricklet Ball is a squeaker Ball constructed of rubber.
Great for all size dogs.
Available in 2 Styles:  Snowman -or- Polar Bear
 Dogs LOVE squeaking these and the soft feel of the Snowman or Polar Bear.