Buddy Biscuits Cat Treats - Grain Free Tuna
Cloud Star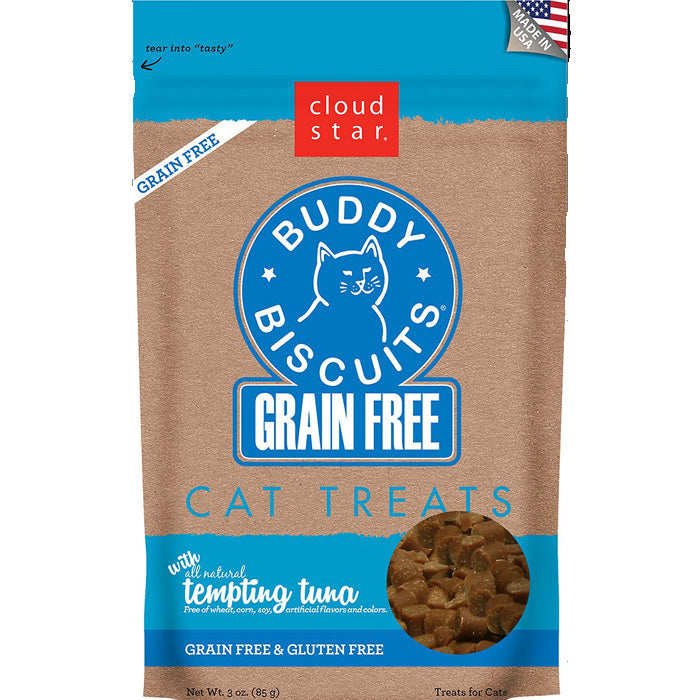 These all natural cat treats are made from the quality ingredients you want for your cat, with no grains or artificial flavors.  With their flavorful tuna, soft texture, and natural goodness, these are treats that both you and your cat will adore!
100% Grain & Gluten Free!
Small soft & chewy treats.
No artificial colors, flavors, or preservatives.
No corn, wheat, soy, or eggs.
3 oz Resealable Bag.
Made in the USA
Your cat will be purring after eating these delectable treats!                                  
Ingredients
:
Tempting Tuna
- Tuna, chickpea flour, potato flour, maple syrup, tapioca starch, vegetable glycerine, gelatin, natural flavor, salt, phosphoric acid, sorbic acid (as preservatives), citric acid, mixed tocopherols (natural preservative), rosemary.