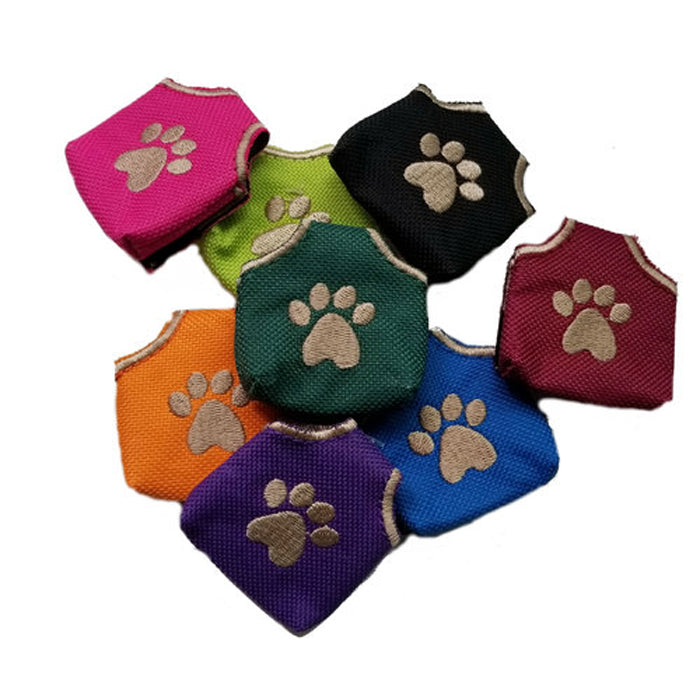 New!  Do you hate the noise of your dog's tags?  The Peace Tag is a unique dog tag cover that protects your dog's tags while keeping them silent (and "peace"ful).  Reducing tag noise is very helpful for any dog owner who is bothered by noisy metal dog tags. Plus, it's a fashion accessory that is both durable and stylish!
Constructed of durable nylon material.
Designed with a full lining for extra durability.
Features a beautiful embroidered Paw Print or other symbols.
Fits up to three dog tags securely.

2" tall x 1.5" wide x 1/4" in depth.

Machine washable, gentle cycle, hang dry.
Available in 7 Colors
:
Blue  -  Burgundy  -  Dark Green  -  Lime Green  -  Orange  -  Pink  -  Purple 
Your dog's tags will now be Peace-fully quiet!