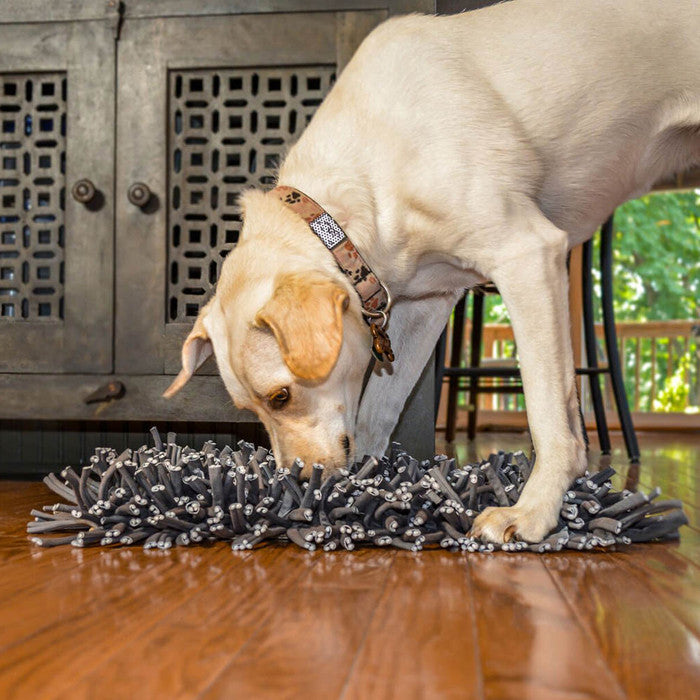 Does your dog need an entirely unique experience to slow down mealtime or for entertainment?  The Wooly Snuffle Mat engages dogs' powerful sense of smell as they snuffle, snort, and sniff their way through dinner or treat time. Built to stimulate a dog's natural foraging instincts by mimicking the hunt for food in grass and fields, Wooly feeds both their belly and their brain. This means you are giving your dog a fuller, more active and rewarding day!
Challenging Design - simply pour food or treats on top & Wooly will do the rest.
Designed for Dogs - Dogs have a sense of smell 40 times greater than our own & eyesight that is far worse.  Wooly plays to their snuffly strengths.
Great for Any Dog - Wooly is the perfect enrichment product for any dog, any size, & any shape.
Prevents your dog from guzzling food.
18" x 12".
Machine Washable.
Handmade with safe, non-toxic materials.