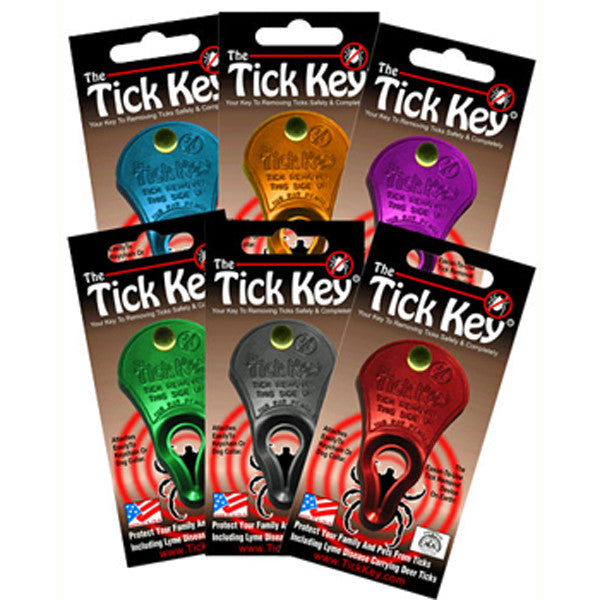 The Tick Key is the easiest-to-use tick removal device on earth!  The flat shape is easy to store or carry.  A great item to have on hand in the event your dog picks up a tick.  Ticks are likely to be carrying pathogens such as lyme disease and need to be safely removed immediately!
The only tick removal device on the planet that uses natural forward leverage to remove the entire tick, head and all.
Safe to use without touching or squishing even the toughest engorged ticks.
99.9% effective on all sizes & types of ticks.
Fabricated from high-strength anodized aluminum.
Convenient - keep one on your key chain, dog leash, in your wallet, or anywhere!
Made in the USA
Available in 6 color choices*
:
- Green     - Purple
- Silver      - Red
- Pink        - Gold/Copper
You, your family, and your pet will be happy that you have this First Aid device on hand!

*NOTE: Only colors in stock are Copper/Gold & Pink until next year.