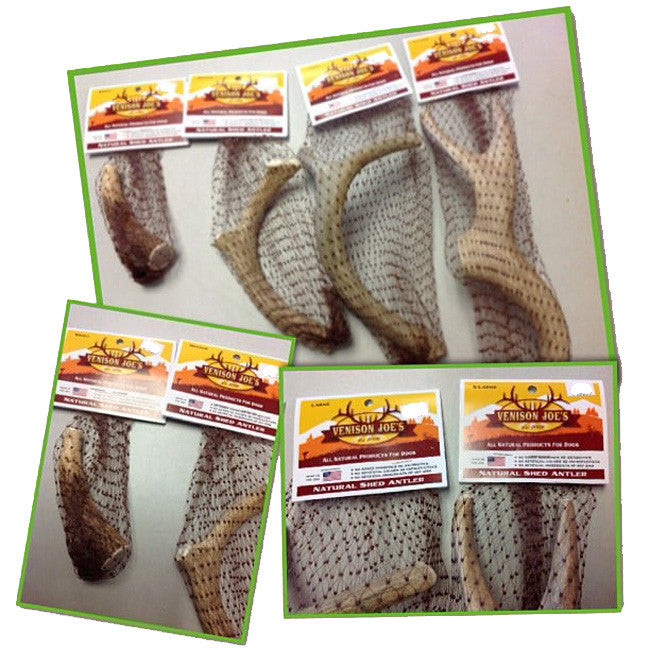 The Venison Joe's all natural antlers are naturally shed & one of the most durable chews that you can give your dog.  Made from high quality, free range, fresh shed deer antler and sourced in the USA.  No animals were harmed in order to bring this product to your dog.
Each antler is unique in size & shape given the length, variety of points & thickness of this all natural product.  A great way to give your dog a challenging chewing experience.
Natural & long lasting chew.
Packed full of trace minerals.
Great for dogs who love to chew!
Small Whole Antler for your small size pups.
Measure 3" to 4" long.
The high quality, no odor, long lasting, fun chew!
Sourced in the USA