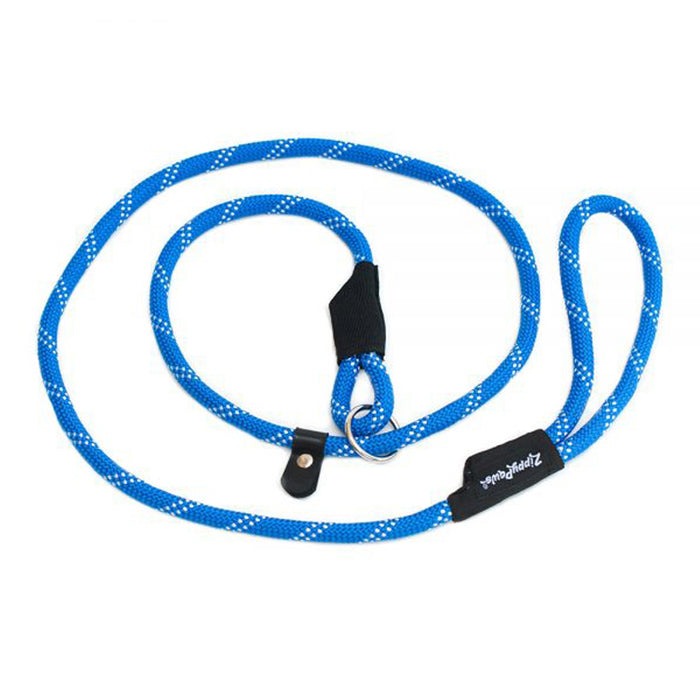 Inspired by mountian climbers, ZippyPaws Climbers dog slip leashes are carefully crafted from the high tensile strength rope that mountaineers depend on.  These durable leashes are made extra tough for active dogs and their owners.   Slip leads slip easily over your dog's head for quick and convienent on and off.
Leash & collar all in one.
Adjustable to fit any neck size.

Tested rope tensile strength of over 3000 lbs.

1/2" lightweight thickness yet extra durable!

Exclusive woven design is comfortable to hold.

Heavy duty ring and adjustable slip holder.

6 Feet length - great for walking, at agility trials, obedience training, & other sport activities.
Avalable in 6 Colors:
Green, Red, Blue, Yellow, Purple, & Pink
You and your dog will love the quality and functionality of the Climbers Slip Lead.