Beco Eco-Friendly Bamboo Food Scoop
Beco Pets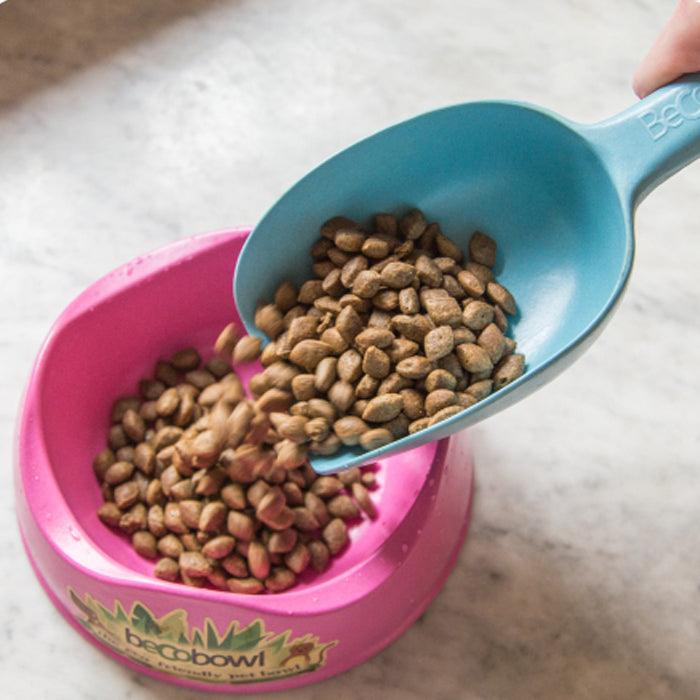 A fun and earth friendly Food Scoop for your dogs, cats and other pets!  Sustainably made from bamboo, it will last for years in your home.  Once disposed of, they naturally break down. unlike plastic or other materials.  Natural food dyes are used to create the fun variety of bright colors.
Constructed from natural bamboo, cornstarch & rice husks.

BPA free.

Holds up to 2 cups/500 ml of dry kibble.

Heavy duty construction that is made to last.

Dishwasher friendly - top rack.

.
Available in 3 Fun Colors:
Blue, Natural, -or- Pink
You'll love this fun, large size, eco-friendly, Food Scoop!  A nice addition to the Beco Bamboo Bowl collection.