Collapsable Travel Bowl with Carabiner
Dexas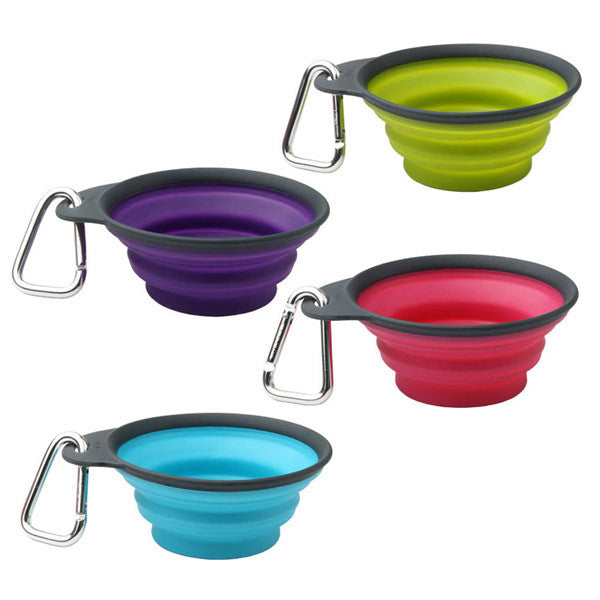 For traveling with your dog, this is a must have for active pets on the go.  For hiking, in the car, or just on a walk it's the perfect solution for thirsty or hungry dogs.  Collapsible cup with a carabiner fits easily into bags or pockets.
Carabiner easily latches onto belt loops, leashes, backpacks, strollers or purses.
Collapses to less than 0.5 inches thick.
Dishwasher safe.
Antimicrobial/BPA free.
Available in 2 Sizes:
Small - holds 1 cup/8 oz. - $9.95
Large - holds 2 cups/16 oz - $11.95
4 Color Choices
:
Green, Blue, Grey, & Pink

The perfect solution for water or meals when on the go!
Note: The color Purple has been discontinued.