Wander Travel Bowl - Splash Free
Kurgo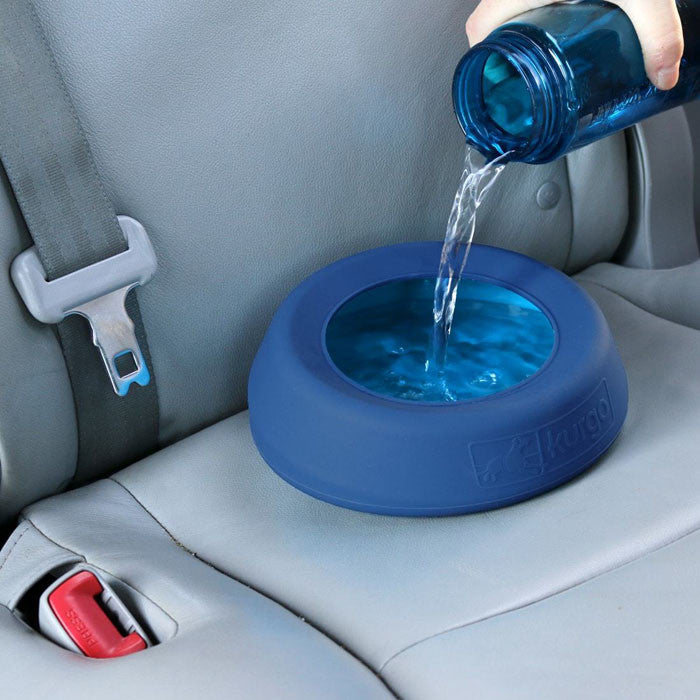 Do you want to keep your dog hydrated while on the road, but sometimes it's just not convenient to stop?  Kurgo's Splash Free Wander Bowl's unique wedge design ensures that it lies flat on the seat or floor and its high sides ensure that water will not spill out of the bowl while moving.  Fill the bowl at the start of your trip knowing your dog can get a drink at any time. 
Made with food-grade silicone.
Dishwasher safe.
Holds 24 oz (710 ml).
Lightweight.
Can be used for food or water.
Measures 7.3" wide x 2.75" high.
Tapered lip reduces splashing & keeps kibble in for dogs who push their food out of bowls.
For best results with liquid, only fill halfway.  Use ice cubes to further minimize splashing and keep your water cool.
Our product testers rate this travel bowl an ALL PAWS UP!!  So, sit back, relax and enjoy the ride without spills from your dog's bowl.