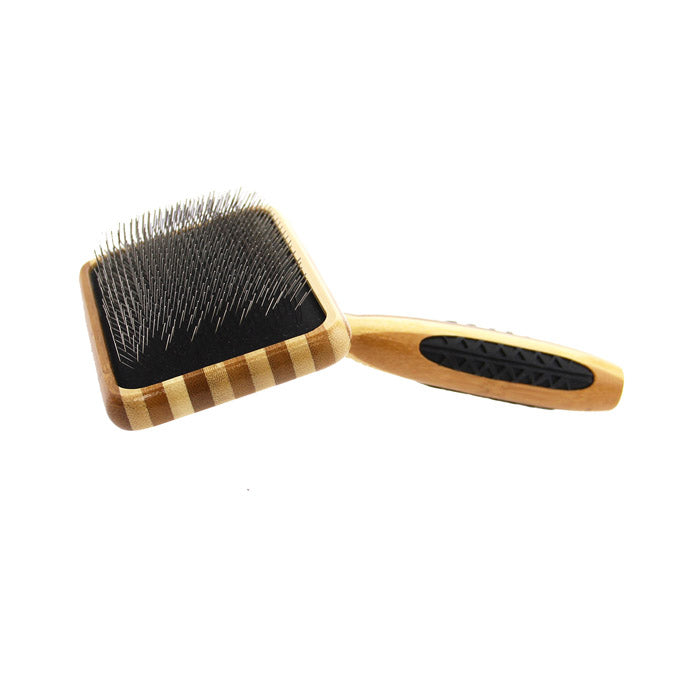 Bass Brushes offers the world's finest pet brushes, made with an innovating Earth-Friendly Bamboo wood handle and sturdy metal bristles.  Well constructed for years of use.
Soft wire bristles to gently detangle while also providing a massaging effect.

Great for removing matting, dead hair, & debris.

Rubber grips on handle for comfort & better grip.
Multi Sectional pad for extra give during brushing to provide your pet a comfortable experience.
Available in 4 Sizes:
A27 - Mini - 2.75" wide x 1.5" high - $14.95 - sold out
A21 - Small - 3.5" wide x 1.5" high - $15.95
A20 - Medium - 4.5" wide x 2 " high - $17.95
A19 - Large - 4.5" wide x 3" high - $18.95
A comfortable brushing experience for your pet & pleasing for you to use.  Ideal for use on dogs, cats, & horses.  We have received rave reviews from our customers about how much their pet loved being groomed with these brushes!