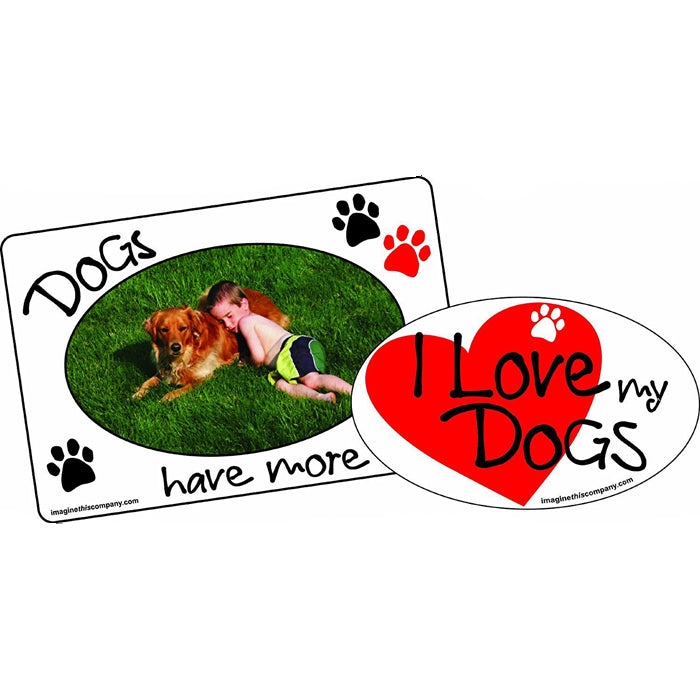 A fun, 2 in 1 magnetic Photo Frame & I love My Dog Magnet set.  A great way to show off your dog and how much you love your furry friend!
Photo Frame with removable oval magnet in the space for the photo.
Perfect for your refrigerator, cabinet or any magnetic surface.
Durable front surface & magnetic backing.
"I Love My Dog" Oval Magnet measures 4.5" x 3".
"Dogs Have More Fun" Photo Frame measures 6" x 4".
Frame has a 4.5" x 3" opening to insert a photograph of you dog.
Made in the USA.
You will love these magnets set and it also makes a great gift!
Please follow directions on package for magnet care & use.