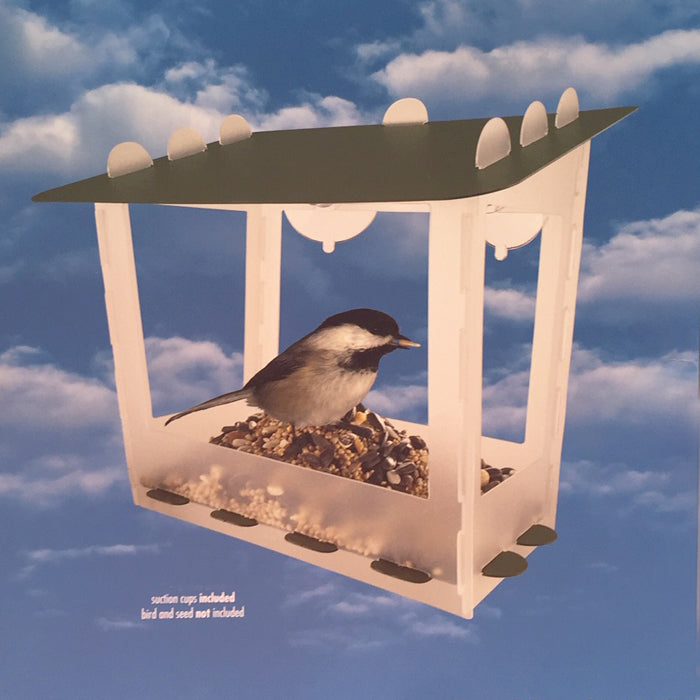 What a fun way to get a close-up view of the birds around your home!   The Do-It-Yourself Window Bird Feeder contains all the parts to easily assemble an attractive, functional, and fun Bird Feeder that suctions to your window.  Attracts Finches, Cardinals, Buntings, Grosbeaks, Chickadees, and Titmice. 
Clever, attractive design!
Measures 3.5" x 5.5" x 6" when assembled.
Constructed  with recyclable polypropylene.
Suction cups easily attaches feeder to your window or other smooth surface.
Holds bird seed or any other type feed.
Ships to you flat with easy to follow assembly instructions.
Available in 3 Different Roof Colors:
Green, Black, or Orange
It will be fun for you and your family, young, old, furry, & human, to watch the feathered friends around your home!  Plus it make a great gift for any nature lover in your life.
 Note:  Bird & seed not included.