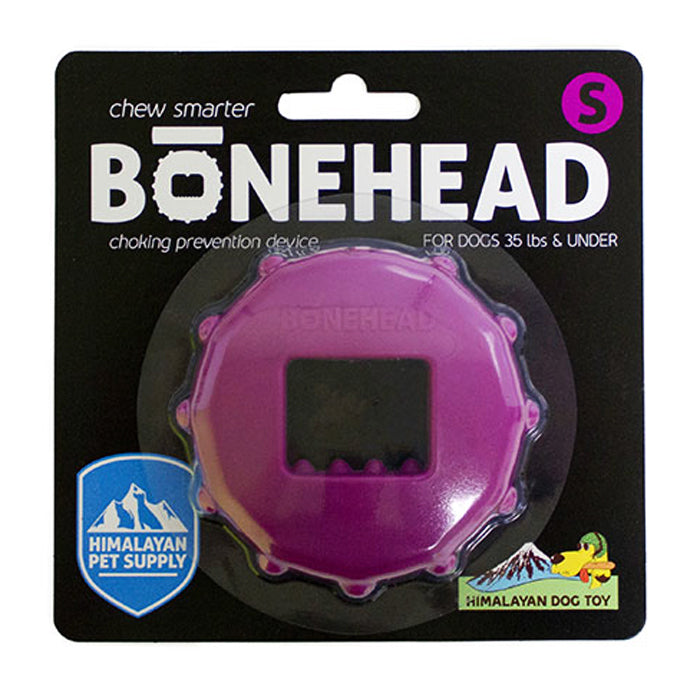 Now your dog can chew the Himalayan Dog Chew smarter!  The Bonehead, a chocking prevention device, is designed to hold your dog's chews to avoid swallowing large pieces.  Simply place the chew in the device, screw it in, and voila, a safe and easy way to enjoy chews.  When your dog has chewed as much as he can, take the Bonehead back and remove the small piece from the middle.
Specifically designed to hold Himalayan Chews but can hold lots of other types of chews too - from Bully Sticks to Carrots.
Provides a better way to hold chews.
Made from 100% non-toxic nylon.
Top rack dishwasher safe.
Great for all dogs over 12 weeks old.
Available in 2 Sizes:
Small
- for dogs 35 lbs. & under - $5.99
Large
- for dogs 35 lbs. & over - $7.99
Don't be a Bonehead, use a BONEHEAD!
Be sure to see our product listing for Himalayan Dog Chews to use with your Bonehead.
For proper use, follow directions on the package and always supervise your pet when chewing this & any type of dog chew.