Zippy Burrow Pig Barn
with Bubble Babiez
Zippy Paws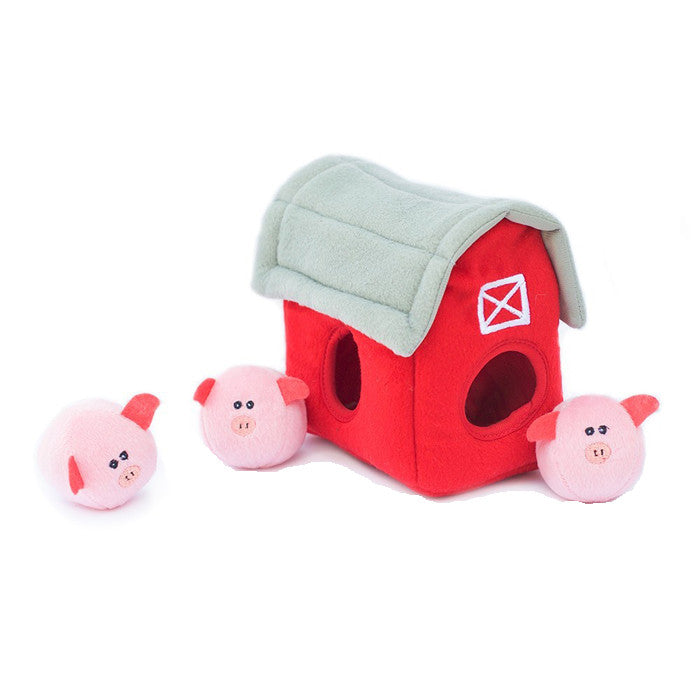 Dogs simply love to bury their noses in the interactive Zippy Burrow Barn to dig out the little round Bubble Babiez Pigs. Your dog will be begging you to put them back in the burrow so they can be taken out again and again!
The barn comes packed with 3 Bubble Babiez Pigs.
Bubble Babiez Pigs measure 2.5" x 2.5".
Barn measures 7" x 5" x 7".
Interactive toy that fights boredom.
Constructed with soft, plush material.
Great for small and medium-sized dogs.
Your dog will enjoy hours of fun playing with the Zippy Burrow Barn!