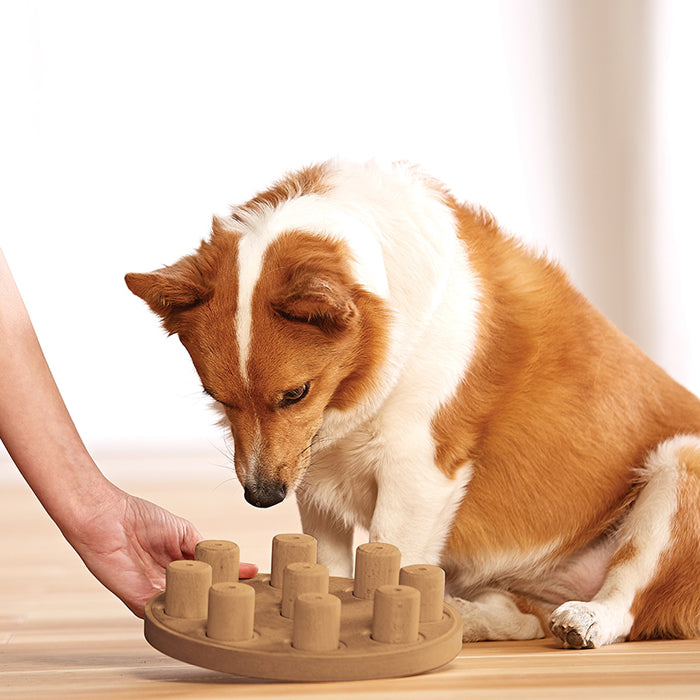 Let your dog have fun and challenge their brain at the same time.  The Dog Smart works with your dog to beat boredom and keeps them busy, reducing destructive behaviors.  Fun for all dogs regardless of age, size or breed, the Dog Smart is sure to be your furry friend's new favorite!
Made to look like real wood, but its unique composite material has all the benefits of both wood and plastic and is more durable than real wood.
An entry level dog game that challenges your dog to uncover treats while helping them to develop new learning techniques.
Great for treating and feeding your dog as it holds wet or dry kibble – perfect for mealtime.
A Level 1 Dog Game that is great for introducing your dog to new puzzles and games while preparing them for more exciting and challenging games to come.
Teach your dog how to use the puzzle, play and have fun together. Put away until next time.
Easy to clean.
Get ready to hide, seek and treat with this Nina Ottosson dog puzzle.  Your dog will have hours & hours of fun!