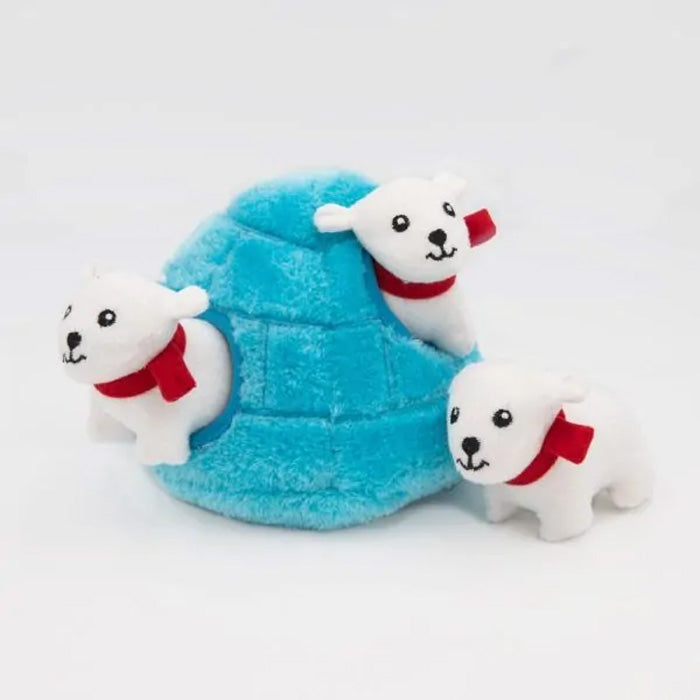 An arctic adventure awaits! Your furry explorer will love burying their nose into the festive Zippy Burrow™ Polar Bear Igloo to dig out its chilly inhabitants! Once your playful pup has all the majestic bears out, they'll be begging you to put them back in again and again for hours of fun! It's the perfect interactive toy for keeping your dog busy and engaged through hide-and-seek play!
Constructed with soft, plush material and stuffing.

Measures 7" tall x 7" wide.

3 fun Polar Bears with a squeaker inside.
1 soft, plush Igloo.
Hours of fun for your dog!
Your dog will enjoy playing with his or her own Polar Bear family.