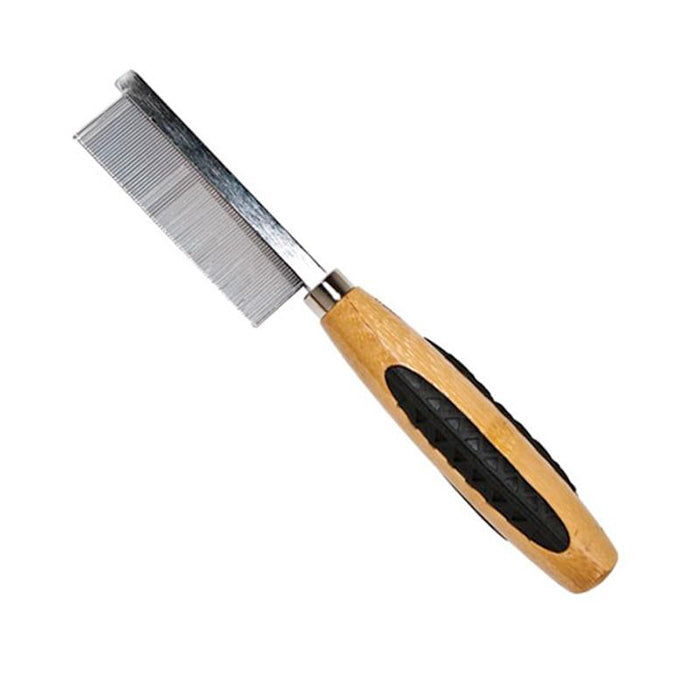 Bass Brushes offers the world's finest pet combs, made with an innovating, highly durable, Earth-Friendly Bamboo wood handle, metal teeth, and rubber grip. Available in 3 sizes to meet the grooming needs for all your furry friends.
* Comfortable Bamboo handle with rubber grip.
* Metal teeth in 3 different widths.
* Great for wet or dry use.
* Made to withstand years of use.
Available in 3 Sizes:
A17 - Wide Tooth Comb
A18 - Alternating Metal Tooth Comb
A16 - Fine Tooth Flea Comb
For over 30 years Bass has designed & produced the finest brushes to customers & professionals world-wide. The Bass pet brushes will help keep your pet's coat clean & beautiful!
Great for horses and cats too!