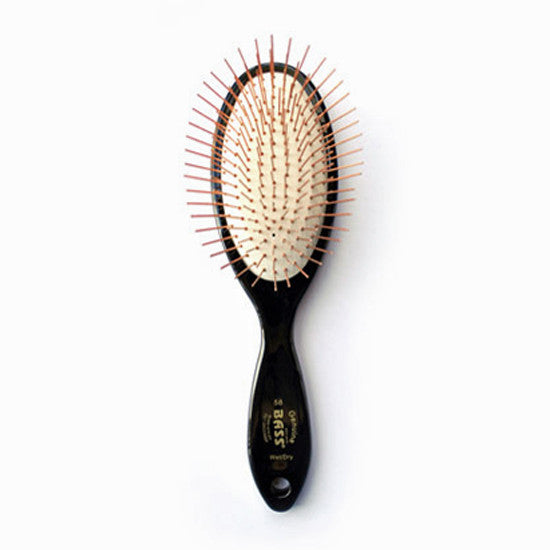 The Bass Wire Pin Pet Groomer is an excellent brush to smooth out your dog or cat's coat and remove the undercoat during the brushing process. With extra long wire alloy pins, this is an excellent brush for long and/or double coated pets.
* Extra long wire alloy pins in a brass or silver color.
* Oval size with long acrylic handle.
* Great for wet or dry use.
* Durable for years of use.
Available in 2 Sizes:
Small - #57 - 7" long - $13.95
Large - #58 - 9" long - $16.95
3 Colors to choose from:
Black - Brown - Pink
For over 30 years Bass has designed & produced the finest brushes to customers & professionals world-wide. The Bass pet brushes will help keep your pet's coat clean & beautiful!
Great for horses too!