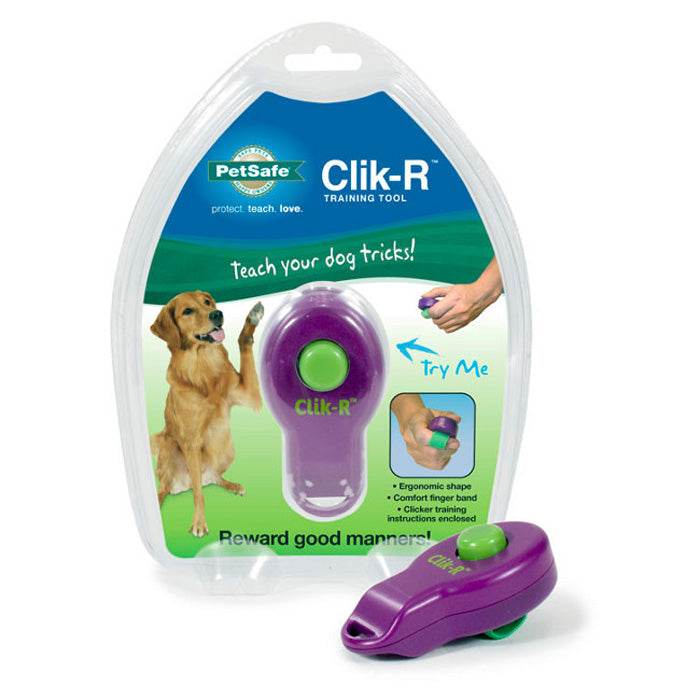 Are you looking for a clicker that feels good in your hand and works great?  The PetSafe Clik-R has an ergonomic design that is comfortable to hold.  It will aid you in achieving success with this scientific method of training, safely & easily.
The easy to find and press raised button helps prevent missed clicks.
Finger band for added comfort.
Easily attachable to a keychain or lanyard (not included).
Free step-by-step training instructions included.
Shape & reward positive behavior.
Increase communication with your dog, cat, or horse and improve behavior with this proven training tool.