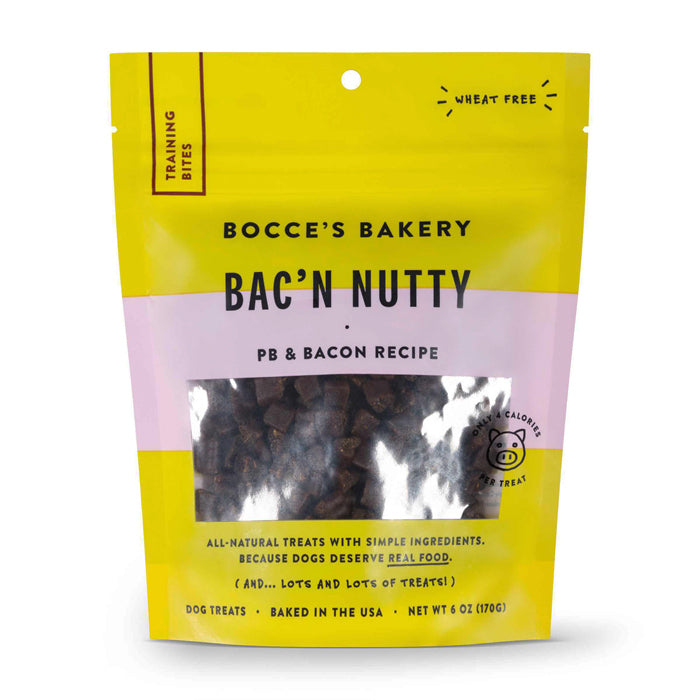 Bacon & Peanut Butter - WOW!  These tasty training bites are perfectly sized to reward all those sitting pups, those instagram posing mutts, and the slightly naughtier puppies who need a little daily bribing.  They're a high reward level treat dogs go nutty for!
Made with 100% real ingredients such as Bacon, Peanut Butter & Oat Flour.
The perfect size for training and treat dispensers.
Wheat Free.
Only 4 calories per treat.
6 ounce bag.
Made in the USA.
Bocce's Bakery makes better treats with fresher, simplier, all-natural ingredients just like people eat!
Ingredients:  Oat Flour, Peanut Butter, Bacon, Ground Rice, Ground Oats, Molasses, Coconut Glycerin, Flaxseed, Citric Acid - that's it!
Guaranteed Analysis: Protein: 8%, Fat: 8%, Fiber: 4%, Moisture: 24%,
Calories: 4 cal/treat