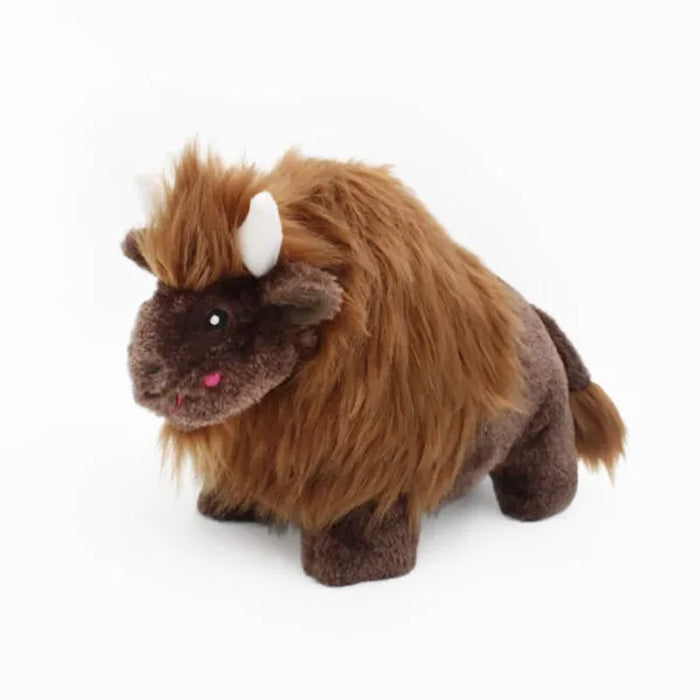 New!  Bring on the wild & wooly fun with the all-new ZippyPaws Wooliez! They're super soft & extremely fluffy, your dog will fall in love with this cute and cuddly creature. Covered in fluffy faux fur, Wooliez are perfect for excited play or nap time snuggles. 
Includes 1 large blaster squeaker inside.
Stuffed with durable, non-toxic stuffing.
Measures 12" long x 8" tall x 7" wide.
Perfect for medium to large size dogs.
Dogs love playing with the furry Billie the Bison!  
Supervised play only.