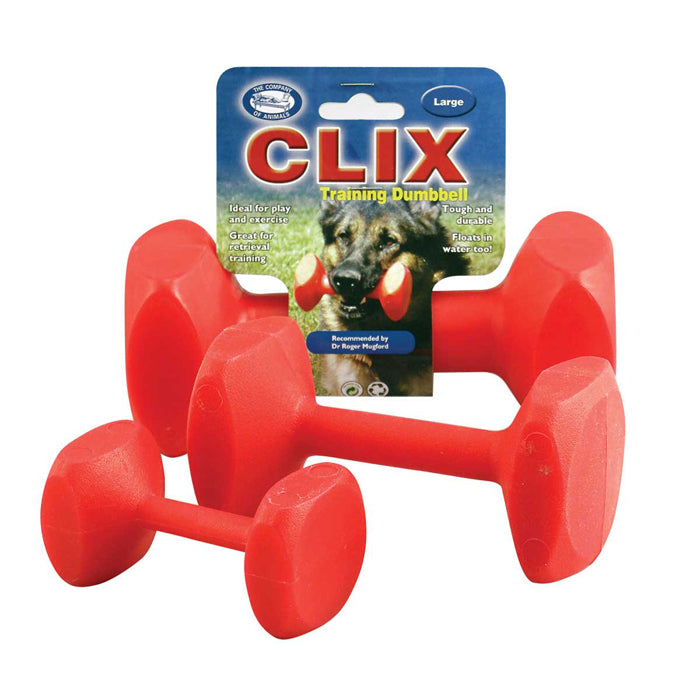 Dumbbells aren't just for the gym.  The Company of Animals' Clix Training Dumbells are great for play and retrieval training.   The brightly colored dumbbells are tough, durable, and float! 
The Perfect Size - available in 3 sizes, easy to hold fit for all dogs & puppies.
Highly Visable - made from bright red, molded nylon plastic that's easy to see in the fields or where ever you are.
They Float! - super bouyant that's perfect for water training or play.
Multiple Uses - ideal for training, exercise, & play.
Available in 3 Sizes:
Small - 3.9" long - $4.95
Medium - 5.5" long - $6.95
Large - 7.5"long - $8.95
Your dog will enjoy playing and training with these easy to use dumbbells!