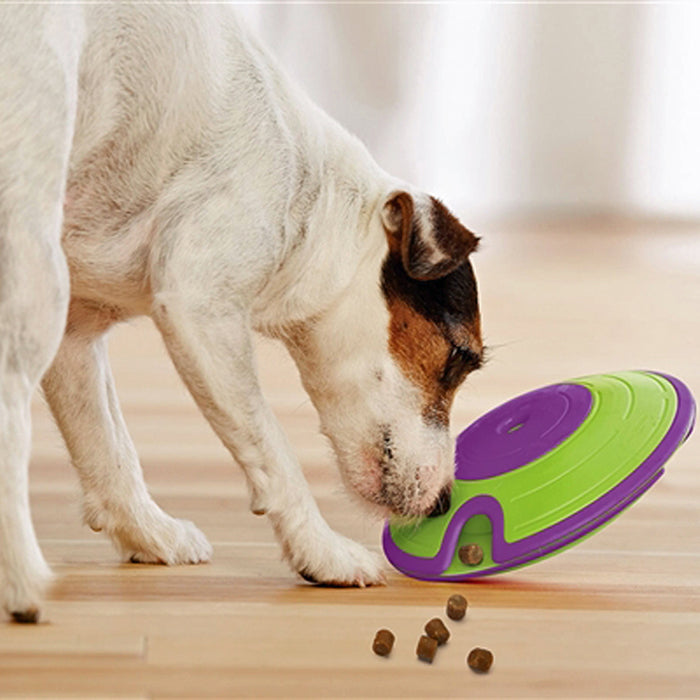 A treat maze for you dog that amuses, entertains and activates your dogs brain.  Put treats in the hole at the top of both sizes of the Dog Treat Maze and let your dog dispense the treats by letting it use its mouth & paws to wobble, rock & spin the Maze to release the treats from the openings on the side.  The treats must work their way through the maze inside, on both sides making it a challenging game for your pup!
A fun & activating game for your dog!
Activates brain training.
Easy to clean!
Also great to feed meals in to slow down fast eaters.
Constructed of durable plastic.
Designed by Swedish dog behaviorist Nina Ottosson.
Measures 8.5"L x 7.5" W x 2.75"H.
Read instructions, use only under supervision, not a chew toy, & only for pets.