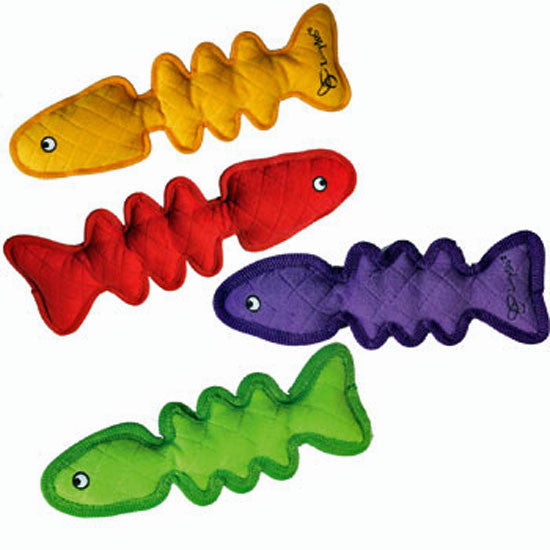 With the Loopies Floppy Fish Bones your dog can not only have some fishy fun playing & tugging, it is also a cooling toy.  You soak it, freeze it, then let your dog chew it - Cool!!!!  Great for puppies and all size dogs too.
Constructed with soft, durable fleece.
Cross stitched and trim along the seams for extra durability.
Soak in water then freeze for a refreshing cooling chew for your dog.
2 Sizes:
Small - measures 9" long with 1 squeaker - $9.95
Large - measures 15" long with 2 squeakers - $18.95 
Available in 5 Colors:
Small:  Yellow, Red, Purple, & Green
Large:  Blue or Red - out of stock
Our product tester Asher had so much fun with his Floppy Fish Bone, he took it with him for nap time...plus it cooled his warm puppy paws nicely.