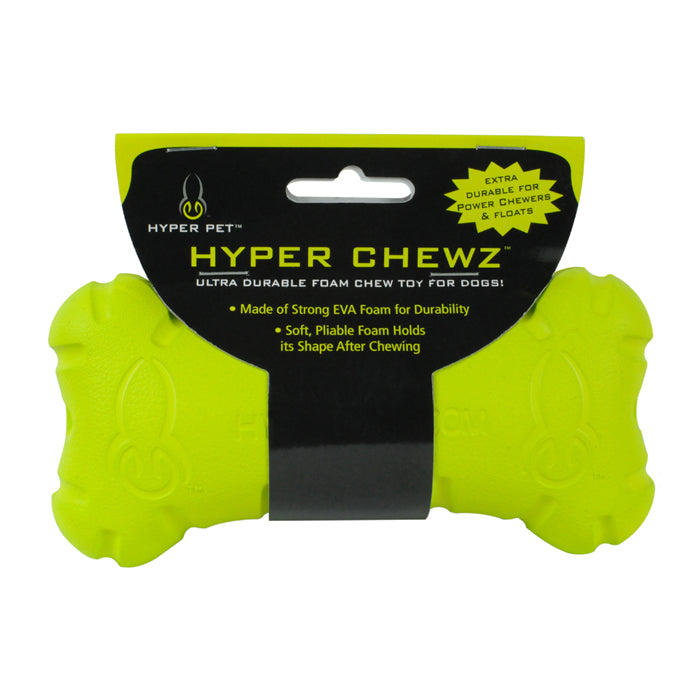 Dogs just love the Hyper Chewz Ball and Bone toys!  The soft, smooth ultra durable foam material is super pleasing for your dog's chewing and playing needs.  Plus it is great for water playtime because it floats.
Constructed with durable EVA Foam that holds it shape after chewing.

Extra strong for power chewers.

Perfect for most size dogs.

Meets child toy safety standards.

Floats in water.

Promotes dental health.
Available
 n 2 Styles:
Ball

- 2.5" in diameter - $4.95
Bone

- 6" long - $7.95
Our customers have given us great reviews on the Hyper Chewz Toys.  Their dogs love the material and are less likely to chew up this toy.  Also see the product listing for the Hyper Chews Stick for even more fun for your dog!