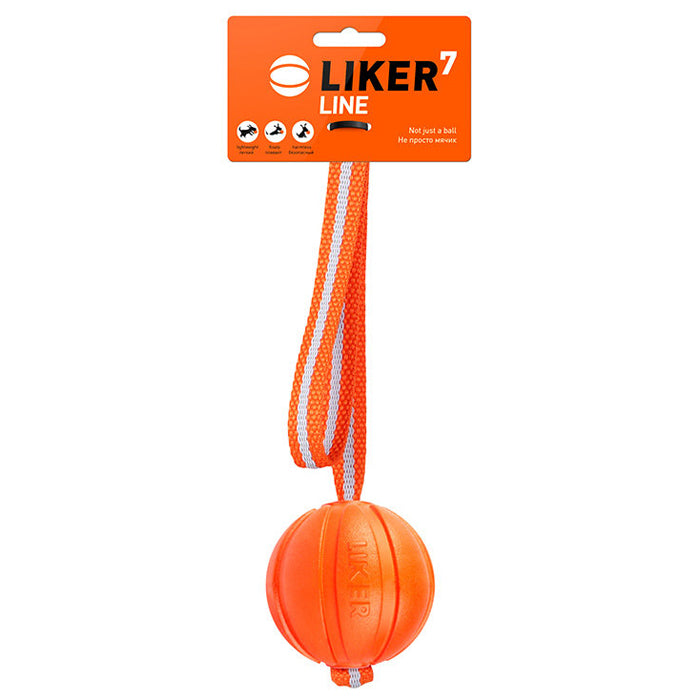 Liker Line is not just a ball!  It's a toy that you and your pet will like and even love!   LIKER`s unique material combines the best properties of toys for dogs of different materials (rubber, plastic, nylon and cotton).  A great ball to encourage play.  Best of all the Liker Line balls are durable, lightweight, harmless, float, and the bright orange color is easily seen in all conditions. 
Constructed of a 

unique material that is lightweight, is non-toxic, durable and can be easily bitten and it does not hurt teeth and gums of your dog.

Aids in dental health by helping to removing plaque when bitten into.

Comfortable non-slip loop ribbon that fits over your wrist.
Washable - Easily 

washed and dirt does not linger on its surface so  bacteria will not get into the dog's mouth.

Floats - almost entirely above the water surface.
Available in 2 Sizes:
Liker 5 - 5cm in diameter for puppies & small breeds  - $6.95
Liker 7 - 7cm in diameter for small to medium breeds - $7.95