Molly Mutt Dog Bed Duvets
available in 14 patterns
Molly Mutt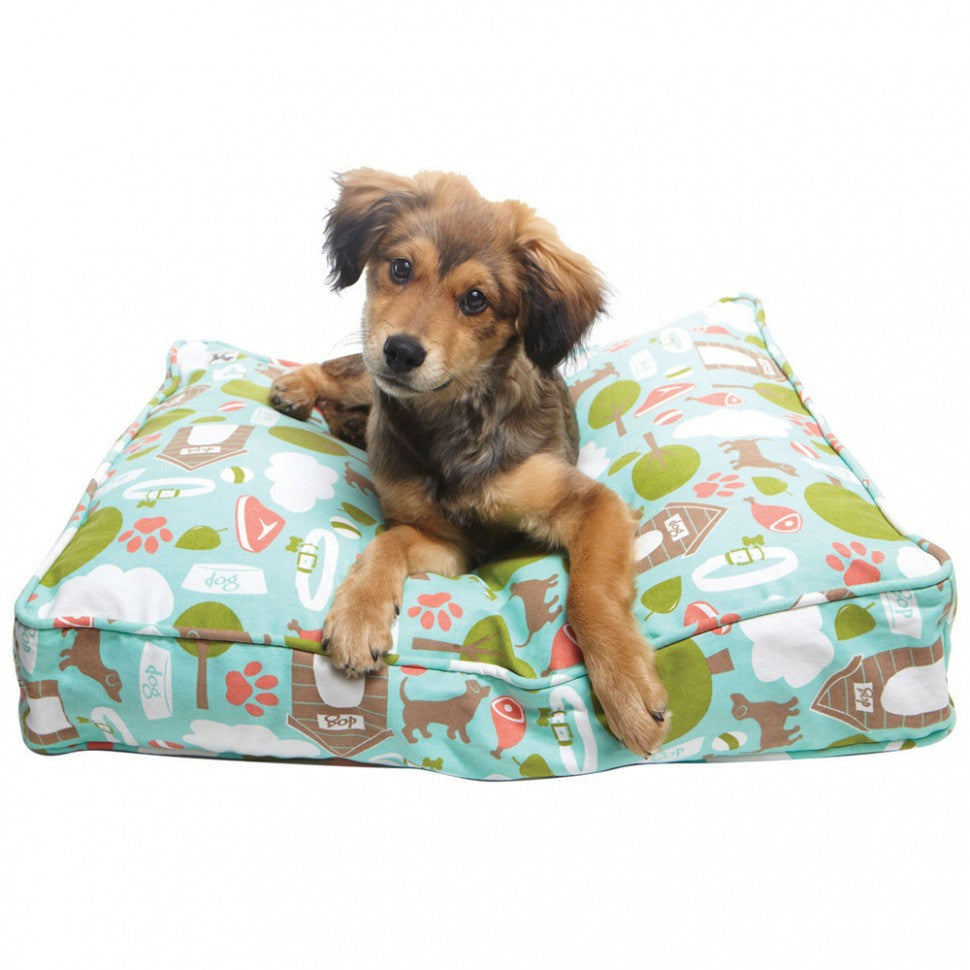 Molly Mutt, the revolutionary dog bed that's a unique way to give your dog comfort, style & cleanliness in an economical way.  Each 100% cotton canvas duvet is durable & washable.  Simply stuff the duvet with your dog's old bed, or make a brand new bed by stuffing it with a Molly Mutt Stuff Sack filled with blankets & clothes from around your house.  Construct your Molly Mutt Dog Bed in 4 easy steps:
1. Buy your Molly Mutt Duvet and Stuff Sack
2. Gather old clothes, linens, or old dog bed stuffing.
3. Fill the Stuff Sack with your stuff.
4. Insert filled stuff sack into dog bed duvet.
The Molly Mutt Dog Duvet also means you never have to throw away a dog bed again, simply slip off the dirty duvet and slip on a fresh clean one.
Each Duvet is:
* 100% Cotton canvas & fully zippered.
* Durable, washable & pre-shrunk.
* Comfortable, stylish & easy to maintain.
* Saves waste by keeping your stuff out of landfills.
Stuff Sacks are:
* Great for organizing the stuff you put inside your duvet.
* 100% nylon, fully-zippered, & gusseted.
* When time to clean, can be thrown directly in the washer with all of its contents.
Armor Stuff Sack is water resistant and ideal for keeping life's little accidents out of your stuff sack. Just place over the stuff sack to keep elements from soaking the stuffing.
Duvets & Stuff Sacks available in 3 sizes:
- Small Duvet - 22" x 27" x 5" - $24.95
- Medium/Large Duvet - 27" x 36" x 5" - $34.95
- Huge Duvet- 36" x 45" x 5" - $49.95
- Small Stuff Sack - $9.95
- Medium/Large Stuff Sack - $12.49
- Huge Stuff Sack - $14.95
- Small Armor Stuff Sack - $14.95
- Medium/Large Armor Stuff Sack - $19.95
- Huge Armor Stuff Sack - $21.95
Duvets are available in 14 pattern designs - see photos for patterns by name.
The d.i.y. Kit - buy an extra duvet & save!
Buy an extra Molly Mutt duvet so you always have a clean cover available. That way you will never have to schedule "laundry day" around cleaning up after your pup! Convenient & sanitary for when accidents or illness occur.
The d.i.y. Kit includes 2 Duvets & 1 Stuff Sack - Simply purchase 2 duvets of the same size & you will receive a stuff sack in that same size, free with your order - save up to $14.95!
The Molly Mutt Dog Bed Duvets & Stuff Sacks are the best way to recycle, reuse & refashion! Your pup will love sleeping on a Molly Mutt!
Note: If you do not see the pattern you are seeking in the drop down menu, we currently out of stock. We are happy to order it for you, simply click on Contact Us to let us know. We replenish stock on a regular basis.  Note - the pattern Glory Days, a discontinued pattern, is only available in size Huge.
 Dress up your dog's bed & your life!