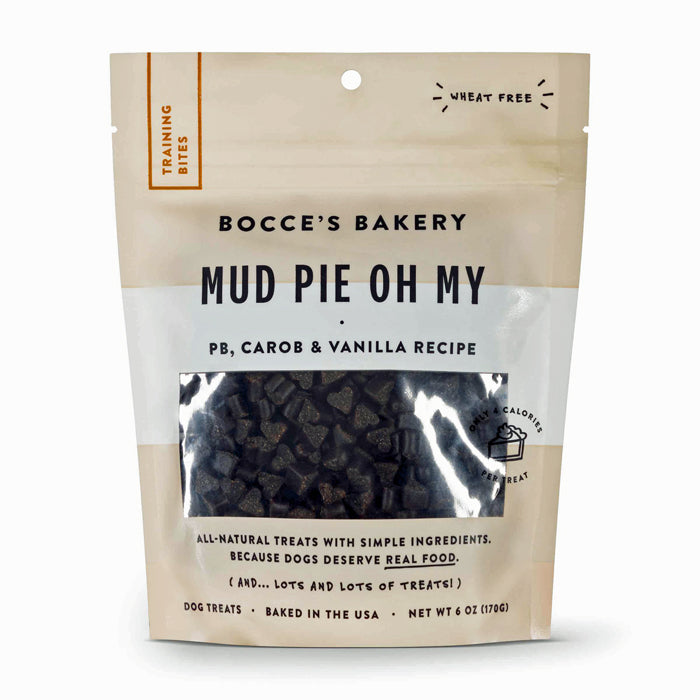 Like the pies Grandmother baked, Mud Pie Oh My Training Bites are a tasty treat your dog will drool over.  They're the perfect small size for training, a quick reward, or as a snack,  Made with just 10 quality ingredients that make a healthy, high value reward for all size dogs.
Made with 100% real ingredients such as Peanut Butter, Carob, & Oat Flour.
Wheat Free.
Only 4 calories per treat.
6 ounce bag.
Made in the USA.
Bocce's Bakery makes better treats with fresher, simplier, all-natural ingredients just like people eat!
Ingredients:  Oat Flour, Peanut Butter, Carob, Vanilla, Ground Rice, Ground Oats, Molasses, Coconut Glycerin, Flaxseed, Citric Acid - that's it!
Guaranteed Analysis: Protein: 8%, Fat: 6%, Fiber: 4%, Moisture: 24%,
Calories: 4 cal/treat