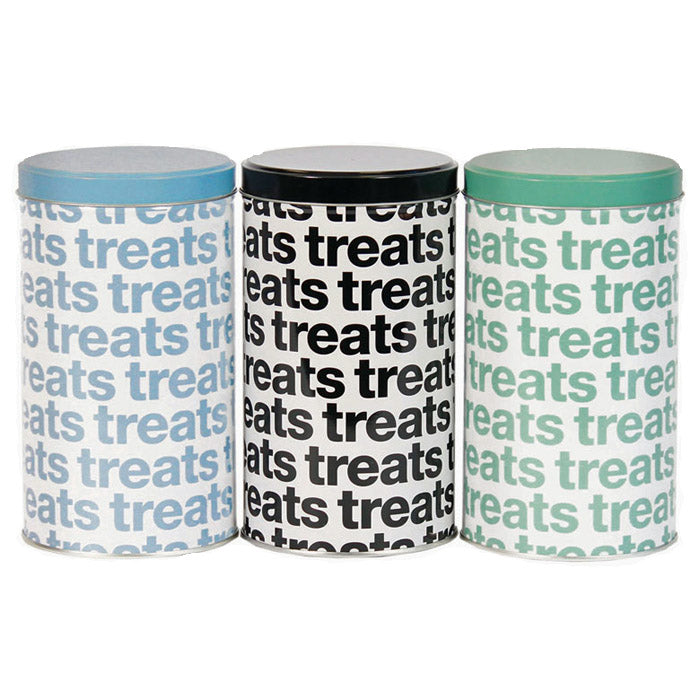 Harry Barker knows that good dogs deserve good treats, and even better when they are kept fresh in an airtight container.   These Treat Tins look great on your counter, desk or anyplace you need easy access to your dog's treats.
Measures 7.5" tall x 4" in diameter.
Constructed with durable, recycled steel.
Airtight lid.
Attractive Helvetica design.
Available in 3 Colors
:
Blue,  Green,  or,  Black
A great way to keep your dog's treats organized and fresh!