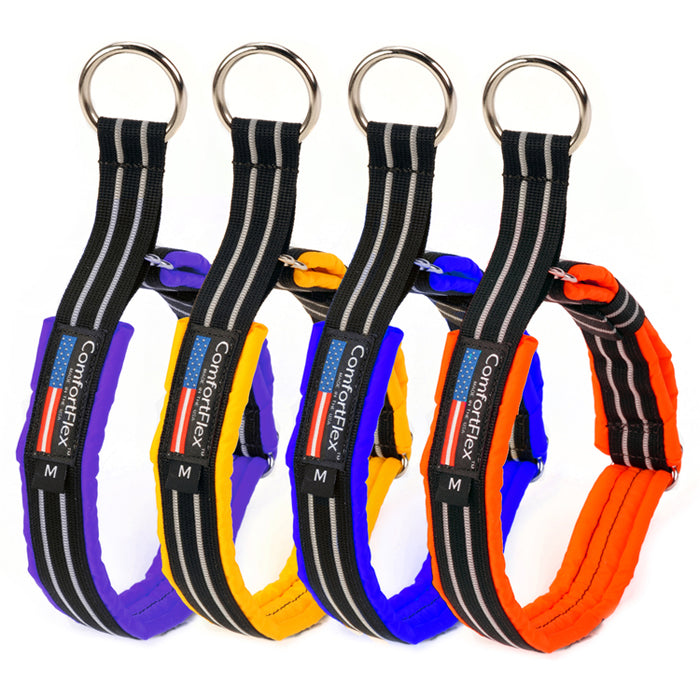 Keeping your dog safe and comfortable while walking is what the ComfortFlex® Limited Slip Collar is designed to do.  The lightly padded nylon collar goes on loose, easily slipping over your dog's head.  If your dog pulls in any direction away from you while on leash, the collar then tightens down enough so that the dog can not slip out of the collar, but not enough to choke the dog. 
Fully padded nylon construction.
The Limited Slip feature prevents dogs from backing out of their collar.
Reflective strapping makes this collar easy to see in low light situations.
Machine washable (line dry).
Made in the USA
Available in 10 Colors:
Red,  Pink,  Berry,  Hunter Orange,  Saffron Yellow,  Hunter Green,  Blue Jay,  Mariner Blue,  Purple,  &  Raven Black

3 Sizes for a perfect fit (neck measurement):
Small - 7"  to  14"
Medium - 10"  to  20"
Large - 14"  to  28"
A customer favorite for many years due to the collar's safety, comfort and durability features.