Park Pouch Pick Up Bag Holder
with Earth Friendly Bags
Cycle Dog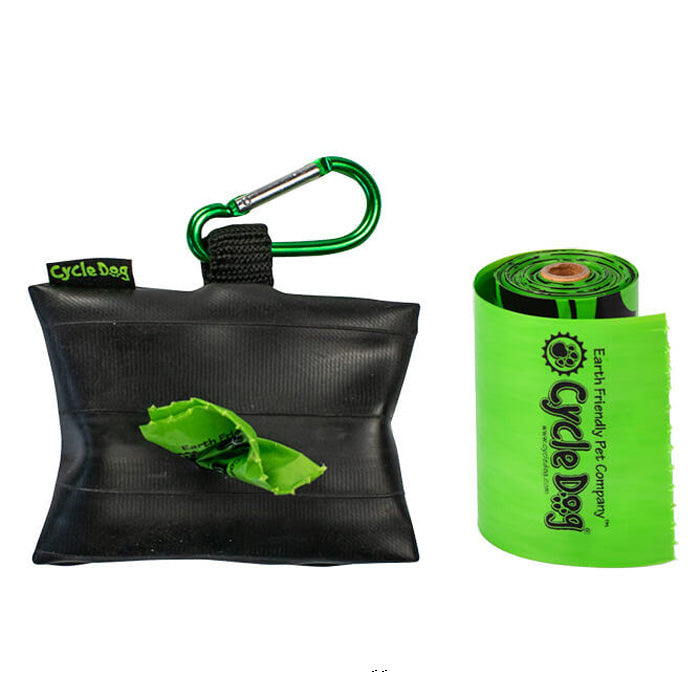 An ingenious way to carry your pick up bags, the Park Pouch Holder.  Made from repurposed bicycle inner tubes that safely & securely holds a single roll of waste bags.  Comes with a supply of earth friendly bags for your walks with Fido.
Park Pouch Holder is made from Post-Consumer Recycled Inner Tube Materials.
Biodegradable & sustainable waste bags made from corn & plant starches.
Includes 6 rolls of Cycle Dog waste bags with 12 bags per roll.
Includes a carabiner to secure the Holder to your bag, belt loop, or leash.  
Made in the USA.
Cycle Dog's goal is to create the world's best dog products with a focus on the environment and to raise awareness of the millions of bike tubes thrown into landfills every year. Hand sewn products are proudly made and tested in Portland, Oregon.  Since 2009, Cycle Dog has reclaimed hundreds of thousands of discarded inner tube rubber targeted for landfills.