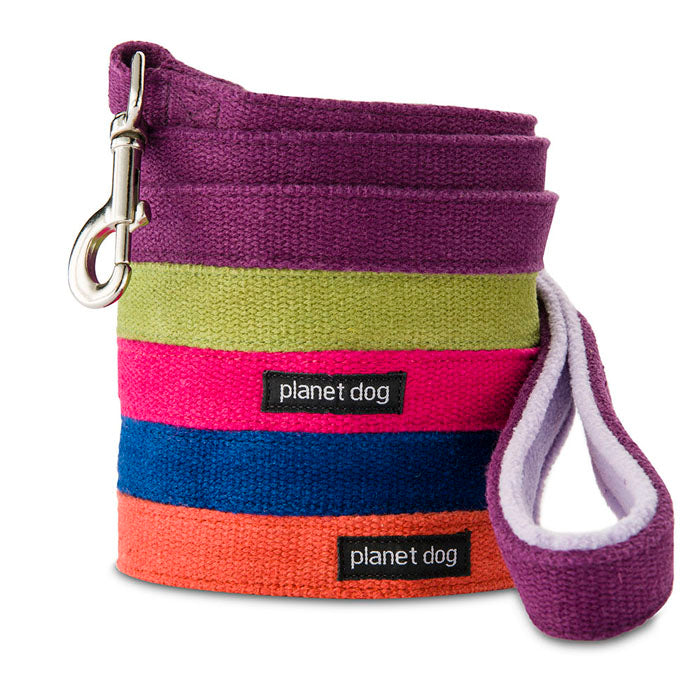 Planet Dog's eco-friendly leash is pure comfort for you & your dog.  The soft materials combined with durability make this a customer favorite.
Constructed with naturally dyed pure hemp - one of nature's strongest fibers that makes a super-strong fabric.
Secures with a chrome buckle for extra durability and safety.
S

tands up to years of salt-water swims, mud puddle baths, snowy romps, and rolls in the sand.

Machine wash and air dry for a long life.

Feature a soft, fleece lined handle for holding comfort.

5' long.
Available in 5 Colors:
Green,  Orange,  Purple,  Blue  &  Pink
2 Size Choices:
1/2" wide - for smaller pups - $20.95
1" wide  - for medium to large dogs -  $26.95 - sold out


See the product listing for the matching Hemp Collar from Planet Dog.
A favorite for people who love a eco-friendly, soft, & comfortable leash.