Elevated Adjustable Height Pet Feeder
Dexas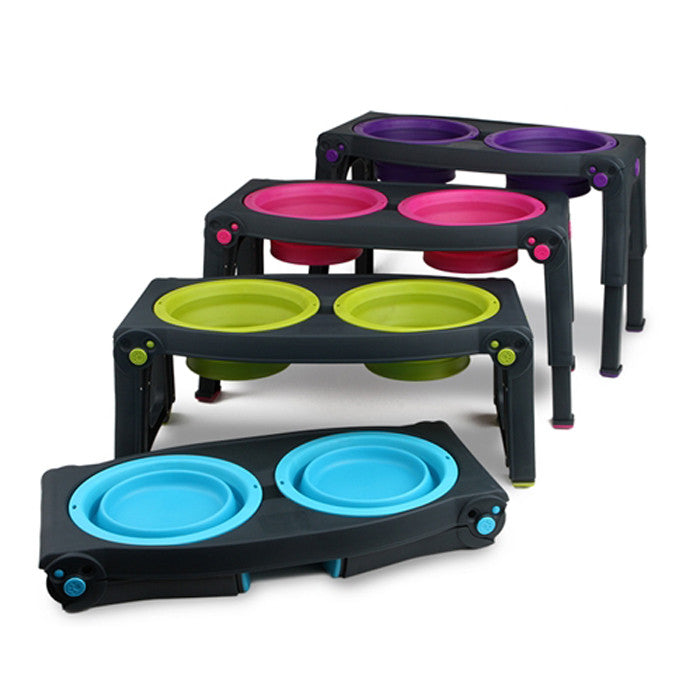 Because proper posture promotes better digestion, the Adjustable Pet Feeder is the right choice for your dog!  The elevated position of the bowls eliminates stress placed on joints caused by leaning while eating, improves digestion, and encourages an ergonomically correct feeding posture.
Adjustable legs allow you to increase the height of the feeder.
The elevated pet feeder is especially beneficial for older dogs and dogs with arthritis.
It also adjusts to new heights as your pet grows.
Adjustable height legs from 8" to 13" tall.
Detachable, collapsible, dishwasher safe bowls.
The entire feeder collapses to 2.75" for easy storage.
Perfect for traveling, everyday home use, or use in RVs, boats, cars, etc.
Measures 19.25" x 9.875" x 2.75".
Holds up to 4 cups or 32 oz.
Available in 4 Colors:
Blue, Green, Purple or Pink
The perfect bowl set for your dogs health!
Oversized item