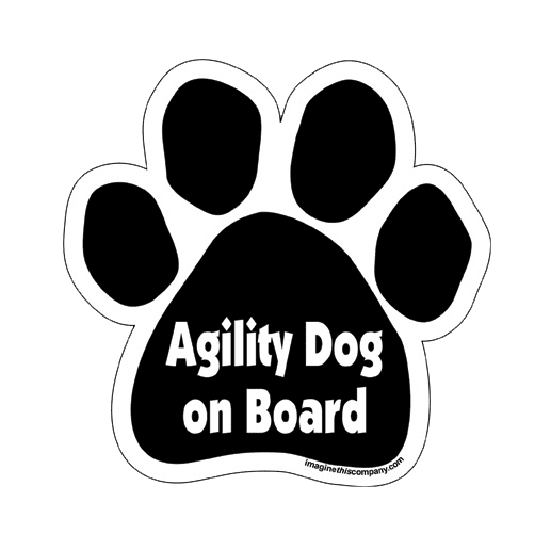 Show your enthusiasm for this fun sport you & your dog share with the Agility Magnet Collection.  Several designs are exclusive, only available at Fun Time Dog Shop.
Perfect for your car, refrigerator, cabinet or any magnetic surface.
Durable front surface & magnetic backing.
Bone Shaped Magnets measure 7" x 2".
Paw Shaped Magnets measure 5.5" x 5.5".
Available in 6 Fun Designs
:
Bone Shape
:
- I Love My Agility Dog
- I Love Agility
- Agility Dogs Get Over It
Paw Shape
:
- Agility Dog on Board
- Flyball Dog on Board
- Service Dog on Board
You will love these magnets almost as much as you & your dog love participating in these activities together.  They also make a great gift!
Made in the USA
Please follow directions on package for magnet care & use.