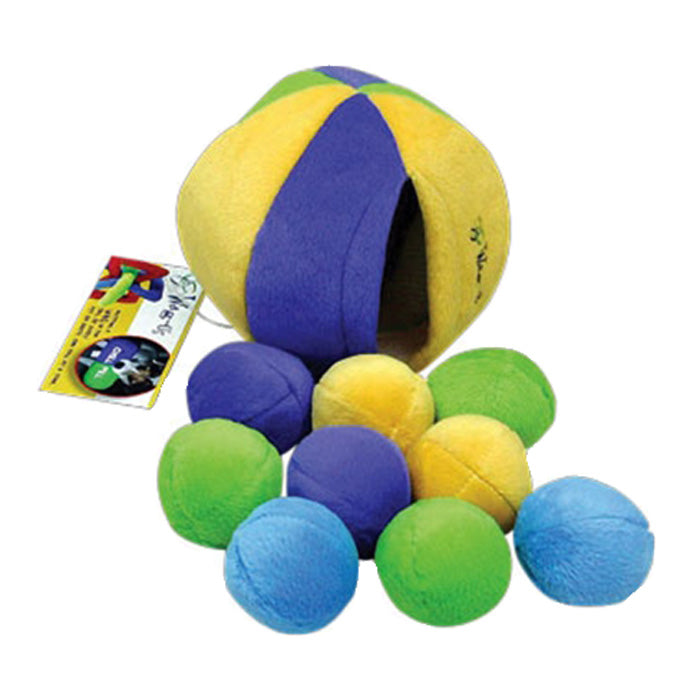 A super fun interactive toy for your dog that will keep him or her busy!  Your pup reaches inside the plush bag to find a collection of soft, fun colorful balls that will be played with for hours on end.
The balls come in assorted colors, half squeak & half don't so your pup can have fun finding the squeaker balls.
Brightly colored for visual stimulation.
Soft, plush, non-toxic material.
Outer ball measures 5" or 7" in diameter.
Provides long lasting of fun for your dog!
Available in 2 Sizes:
Mini - 5" in diameter & 8 balls - $11.49
Standard - 7" in diameter & 10 balls - $14.49

Our customers really enjoy this fun, interactive toy!