Busy Buddy Calming Toys - 2 pack
PetSafe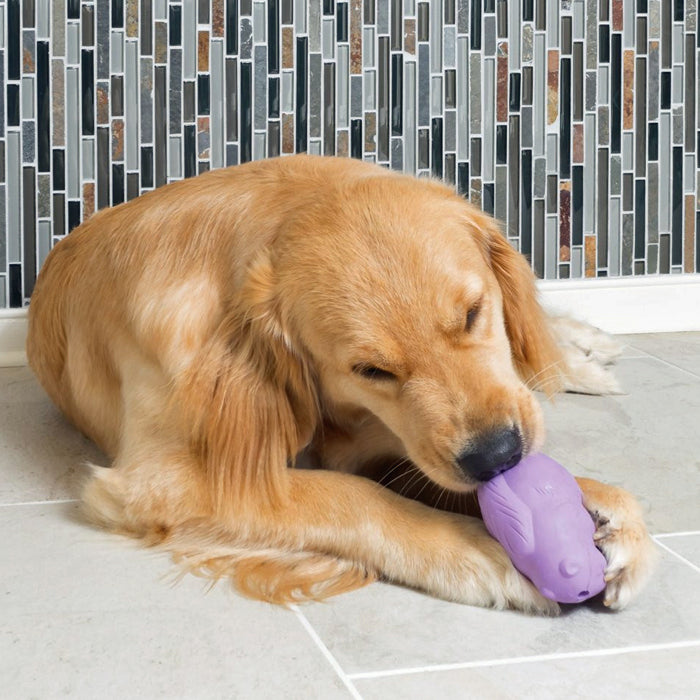 Does your dog need to calm down when stressed?  An easily bored pooch?  The PetSafe® Busy Buddy® Chamomile-Scented Calming Toys helps soothe your pup's anxieties and keeps him busy when bored.   To give your dog a fun variety, the set includes two of PetSafe's most popular treat dispensing toys, Squirrel Dude™ and the Barnacle.  
Reduces Anxiety - Soothing chamomile-scented rubber helps calm your dog.

Fill with treats, peanut butter, kibble or mix it up for a fun challenge.

Randomly dispenses treats to reduce stress & boredom while your dog plays.

Durable construction built to handle frequent & heavy chewing.

Safe, non-toxic rubber material.

Dishwasher safe.
2 Toys Included:
Barnacle - Has 3 treat dispensing openings to make playtime last longer.
Squirrel Dude  - With one adjustable opening, it's fun bounce makes it an even greater challenge.

Available in 2 Sizes:
Small - for pets who weigh 10-20 pounds - $15.95
Medium - for dogs who weigh between 20-50 pounds - $23.95
For dogs with separation anxiety or fear of vet visits, thunderstorms, fireworks and trigger events, soothing chamomile helps calm your pet. To help combat boredom, PetSafe's patented Treat Meter® dispenses treats while your pup plays.  Both toys are durable and built to withstand frequent, heavy chewing.