Chopula
the world's best Chopping Spatula
Dreamfarm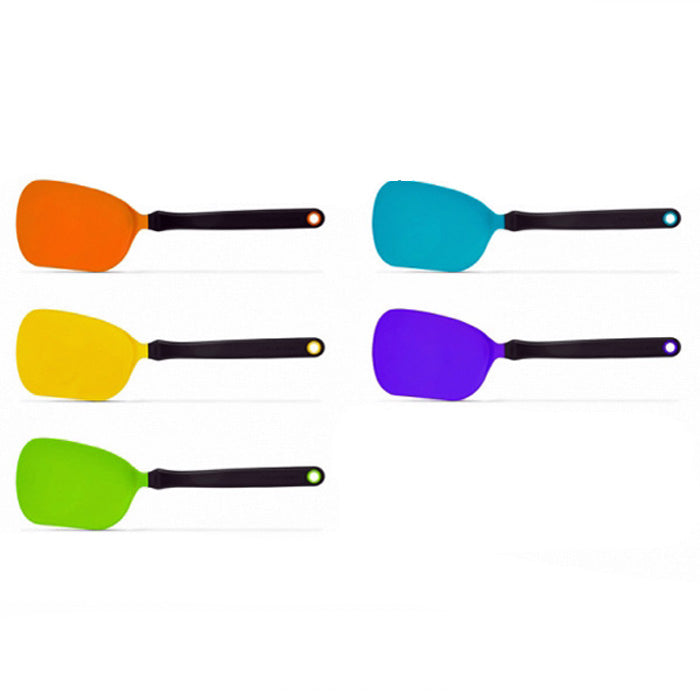 Now why would a dog supply store carry a Chopping Spatula combo?  Because it's the best darn Spatula we have ever used!  It is PERFECT for chopping and using as a spatula when cooking up food for you & your dog
Chopula is an award-winning spatula that is not only thin and flexible for flipping from the front, but also incredibly strong for chopping on its side.  Great for separating minced meat or eggs in a pan, flipping pancakes and serving.  Chopula's clever handle design also sits its head up off your kitchen bench when you put it down.
Unique handle design sits the Chopula up so it does not touch your counter.
The head shape lets you chop food in a hot pan while keeping your hand up and away from heat.
The flexible, large head makes it a spatula that slides easily under food for a clean lift or flip that keeps the most delicate food in one piece.
Silicone material is safe to use on non-stick cookware and is heat resistant to 260 cel / 500 f.
Dishwasher safe.
Available in 5 Fun Colors:
-Orange   -Green   -Yellow   -Blue   -Purple
Our customers LOVE the Chopula! It is so functional, works great, and is just plain fun!       Makes a super gift too.
See the product listings for the Supoon & Supoon Mini that make a great compliment to the Chopula.
Note: Out of stock of the color yellow